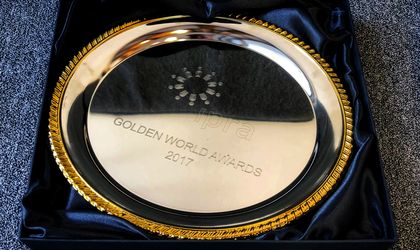 The campaign "Sunt mai mult decat datoria mea" (I am more than my debt), developed and implemented by the agency MSLGROUP The Practice for KRUK Romania, was awarded as the best PR campaign in the world in the category "Financial Services & Investor Relations", during the Golden World Awards Gala. The event took place on October 13 in Sofia, Bulgaria.
MSLGROUP The Practice is the only Romanian winning agency at IPRA Golden World Awards 2017, one of the most important global PR competitions. The agency entered the final stage of the competition at the category "Internal Communications", for the campaign "Creativity Syndrome" created with the occasion of the agency's 10 years' anniversary.
The campaign talked openly about the issue of debts.
"The IPRA Golden World Awards competition is a very difficult one, in which are competing campaigns from all over the world. Each category has only one award and this year the best campaign in the category "Financial Services and Investors Relations" was chosen our campaign. Congratulations go to our client KRUK Romania for the trust exceptional collaboration and towards the colleagues in the agency, for the creative approach and the impeccable implementation," said Oana Bulexa, managing director MSLGROUP The Practice.
The campaign also won a Gold Sabre trophy at EMEA Sabre Awards 2017, the category "Financial Communications", as well as a Golden Award for Excellence during the competition PR Award Romania 2016, at the category "The communication of products and financial services".
Romanita Oprea