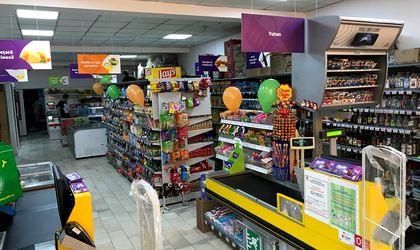 METRO Cash & Carry repositions the LaDoiPasi proximity brand as an independent franchise and aims to open over 2,000 new stores by 2020.
At present, the LaDoiPasi network holds 430 stores across the country, out of which 25 new locations were opened during the last two months. To support the quick development of the network, METRO has launched an affiliation program including marketing campaigns, store remodeling, sales force training, and business management tools.
According to internal studies, the LaDoiPasi client is aged between 35-54, is married and has a monthly household average income of over 3,000 RON.
"We want to support entrepreneurs and small retailers with a viable business model adapted to socio-economic dynamics. By supporting the development of proximity stores, we contribute to strengthen traditional trade and the local entrepreneurship ecosystem," said Violeta Luca, retail director Metro Cash & Carry Romania.
The most recent data in the consumer goods industry shows that traditional trade remains a relevant market, reaching a value of RON 24 billion in 2016, up 11 percent over the previous year. The evolution was driven by both wage increase and tax incentives, as well as by the changing consumer preference in favor of proximity stores.
Romanita Oprea