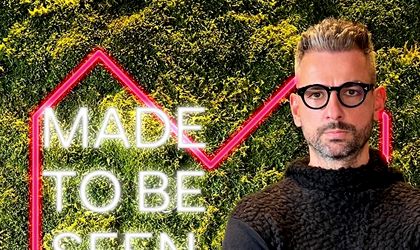 Mediascope became Beiersdorf's national partner in 2022, providing the company with creative services for trade marketing campaigns. Beiersdorf is considered the inventor of modern skincare and is the company that owns the NIVEA brand in its portfolio.
With a strong background in brand management for the retail & FMCG sector, Mediascope was Beiersdorf's choice following a pitch process that took place earlier this year in several stages. The agency provided the most creative trade marketing ideas for the NIVEA Mother's Day campaign, which was subsequently implemented.
Following the work made to be seen approach, the agency focuses on full service and provides 360 brand management for international and global companies. In 2022, among the campaigns signed by Mediascope are NIVEA share the care, NIVEA Men and NIVEA XMAS, which included creative concept, mechanic and POS materials.
"Our expertise is a great match for a company that has consistently innovated in its field and has been providing one of the leading skin care brands worldwide for over 100 years. After the campaigns developed together this year, we are delighted that from 2023 Mediascope will provide brand management services for NIVEA brand in Beiersdorf Romania's portfolio", said Dragoș Bocai, Managing Director, Mediascope.
—
"We wanted to identify a partner with whom we share the same values, including courage and trust, and the Mediascope team came up with the perfect formula of creativity, relevant know-how and connection to the dynamic industry we operate in. We are confident that together we will bring NIVEA to Romanian consumers," said Ileana Tolescu, Head of Shopper&Customer Marketing, Beiersdorf.
Mediascope aims to strengthen its partnership with Beiersdorf by applying the team's extensive expertise in the retail, shopper marketing, as well as all its own capabilities. Thus, the agency's commitment is to deliver quality at the level of excellence in all projects and campaigns in which it is involved.
Over the years, Mediascope has managed from local projects to trade marketing toolkits for global brands. The team combines architecture, technology, strategy and creativity and delivers a variety of services for clients in diverse industries, including HoReCa for which they perform outlets design and implementation, brand POSMs, consumer activations, custom furniture or events.