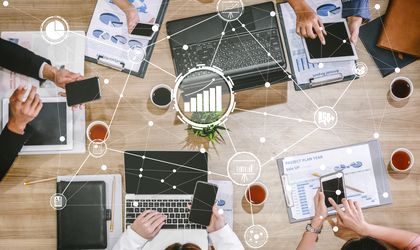 At this point, it is clear that traditional PR strategies are not as effective as they once were. With the rise of digital media and the prevalence of social media, individual customers have become much closer to companies – and with that, they have become much more vocal.
On the other side, there is a rise in automated and AI-powered solutions that shape the internet. Much is being said about the algorithms used by digital media entities and search engines to determine the relevance of various pieces of content.
So, one question arises: how do you maximize your PR strategies in the digital age, catering to both individual customers and automated systems? Let's try to answer that question.
Mastering Social Media
Social media are the focal point of any modern marketing strategy. While there are certain aspects of your online presence that can be left to a third-party agency – for example, you can have your SEO done for you with minimal effort from your side – mastering the use of social media requires a certain level of expertise and directed action.
Regardless of whether your business is targeting business-to-business or business-to-consumer markets, your "socials" are where you can expect your customers to be. Needless to say, inadequate presence can lead not only to poor brand awareness but can also turn into a PR disaster should anything go wrong.
Maintaining a Regular Post Schedule
A good chunk of maintaining a successful presence on social media relies on having a regular post schedule. This will help you make sure that your followers see enough of you while also allowing them to appreciate your content. Meeting appropriate posting hours, for instance, can give your pages a significant boost in engagement.
This can prove time-consuming in the long run, so the good idea is to create content ahead of time. This can help you maximize your resources and give you the opportunity to tailor your posts according to current events and trends. After all, it is still quality – not quantity – that matters.
Creating a Community
This is something that businesses often overlook when designing social media strategies. From the PR standpoint, however, creating a community around your brand can be highly beneficial. This is where you will get customer feedback and reviews, which are invaluable when it comes to managing the public perception of your company.
More importantly, creating a community of loyal customers can also help you with your branding efforts. They will be much more likely to share any content created by your company and spread the brand message further – all without you having to invest in additional marketing efforts.
Even in case of a PR crisis, you can rely on your community to defend your brand and point out any misinformation. This will also require constant engagement and interaction on your part, but the results can be worth the effort.
Collaborating With Influencers
Influencers are still among the hottest topics in digital marketing – some people go as far as to say that working with one or two well-known influencers can be more effective than having a full-fledged marketing team.
When executed correctly, influencer collaborations can help you shape your business image and fuel your PR efforts. For example, if your company produces sustainable products, you can partner up with a well-known environmentalist to indicate that you share their values.
The crucial part here is to make sure that the influencer in question shares your vision and has a trusting audience. As the influencer in question decides to represent your brand, any negative publicity they get will also reflect on your business – so make sure to do your research before committing.
Optimizing Content
Just like traditional media, digital media rely on the quality of content to determine which pieces are worth featuring. This is where SEO comes into play – while it may seem like a marketing-focused discipline, its true importance lies in the fact that it helps your content reach the right people.
Optimizing your website and social media pages for SEO should be a priority in any PR strategy. This means making sure that all titles, descriptions, and tags are adequately chosen in order to rank higher on search engine result pages.
At the same time, it is also worth considering how your content looks when shared by others. For example, if you are using Twitter for PR purposes, you should make sure that your tweets are properly optimized for the platform's card system. This will make them more visible and, consequently, lead to higher engagement from your followers.
Leveraging Automation
While the aforementioned strategies focus on human interaction, there is no denying that automation can be a significant factor in modern PR campaigns. It's one thing to automate posting social media content or providing customer service, but it's another to use automation for more sophisticated tasks, like measuring the effectiveness of your campaigns.
Today's data tracking solutions go far beyond the standard metrics like page views and clicks. They can provide detailed information about customer behavior almost in real time. This is especially useful for PR campaigns, as they often require quick decisions based on data-driven insights.
Going back to PR crises, automation can also help you keep up with the speed at which such events unfold. By tracking and analyzing customer sentiment, you can quickly identify any potential issues and develop a strategy to address them.
Building Relationships With the Press
While press releases may not be as important as they used to be in the last few decades, there is a certain point where they can be useful. Press releases can help you spread the word about upcoming events or product launches faster than any other type of content, as news sites usually prioritize them over regular blog posts.
At the same time, it is worth noting that successful press releases require good relationships with members of the media. This means engaging them in meaningful conversations and providing information that they can use when writing their stories. And just like in the case of influencers, it is vital to make sure that the people you are working with have a good reputation.
Final Thoughts
There's no denying the fact that maximizing your PR strategy in the digital age requires a lot of effort. However, the results can be worth it, as an effective PR strategy will help you build a strong brand and create a positive perception of your business in the eyes of the public.
Regardless of whether you're looking for a way to improve your brand awareness or clean up your company's image after a PR crisis, the strategies discussed in this article should help you on your way. From mastering social media to building relationships with the press, there are many ways that you can use to maximize your PR strategy in the digital age.