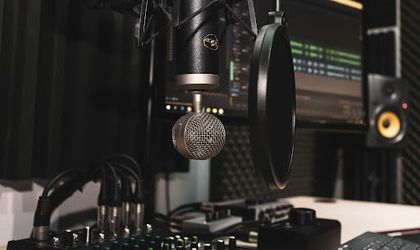 Are you looking to launch a new podcast? Want to make sure it's a success? You can do a few things to increase your chances of podcasting glory. This blog post will discuss some tips for making your podcast awesome. Follow these guidelines, and you're on your way to podcast stardom.
Get the right hosting
If you want to launch a successful podcast, you need to have reliable hosting. This is non-negotiable. Your host will provide the space for your audio files and ensure they're delivered to your listeners without any issues. Look for a host that offers good customer service and has a reputation for being reliable such as Captivate. In this case, search for reviews of Captivates user experience to know more about what you're getting into. Remember that when it comes to hosting, you should also consider your long-term needs. If you plan to grow your podcast, ensure your host can accommodate that growth.
Invest in good equipment
For your podcast to sound professional, you must invest in good equipment. This doesn't mean you need to break the bank, but you should get the best quality equipment you can afford. At a minimum, you'll need a good microphone and recording software. A microphone plugged directly into your computer is a good option if you're just starting. Recording software is also a must because it will allow you to edit your audio files and make them sound great. If you want to step up your game, you can also invest in a portable recorder, giving you more flexibility in the recording. Or, consider investing in additional equipment, such as a mixer and pop filter. A mixer will allow you to connect multiple microphones and give you more control over your recording sound. A pop filter will help reduce "pops" and other unwanted noises in your audio.
Come up with a catchy name and description
Your podcast name and description are what potential listeners will see first, so make sure they're catchy and give people an idea of your show. Think about what makes your podcast unique and use that to create a name that will stand out. For example, if your podcast is about business, you could call it "The Business of Life." Your description should be concise and to the point. It should give listeners a taste of what they can expect from your show. When you're coming up with a name and description, also consider your target audience. What will they be interested in? How can you appeal to them?
Create great content
Of course, the most crucial part of a successful podcast is the content. You need to make sure your episodes are well-produced and offer value to your listeners. Each episode should have a clear focus and structure. Start with an introduction, move into the content's main body, and end with a conclusion or call to action. In terms of length, most episodes should be between 20 and 60 minutes. Any shorter, and you might not have enough time to explore your topic thoroughly. Any longer, and you run the risk of losing people's attention. When it comes to the content itself, make sure you're offering something unique and valuable. 
Choose the right format
There are many different ways to format a podcast. You could do an interview, a panel discussion, or a solo show. A panel discussion or interview format is a great way to mix things up and keep things interesting. If you opt for a solo show, that's fine too. Just make sure you have enough material to fill an entire episode. You could also change up the format from episode to episode. It is vital to find a format that works for you and stick with it. If you're unsure what format to use, try listening to other podcasts and see what you like. You can also experiment with different formats and see what works best for your show.
Plan each episode
Before you hit the record button, it's crucial to have a plan for each episode. This doesn't mean you need to script out every word you say, but it's helpful to know what you want to cover. A plan will help you stay on track and ensure each episode is cohesive. It will also help you avoid rambling and keep your episodes focused. To plan each episode, start by brainstorming a list of topics you want to cover. Once you have your main points, you can flesh out the details. What stories or examples can you share? What questions do you want to answer? What resources do you like to recommend? Having a plan will help make sure each episode is packed with value and that it flows smoothly from beginning to end.
These are just some things you can do to make your podcast successful. If you start with a great idea and put in the hard work, you'll be well on creating a show that people will love. So what are you waiting for? Get out there and start podcasting.