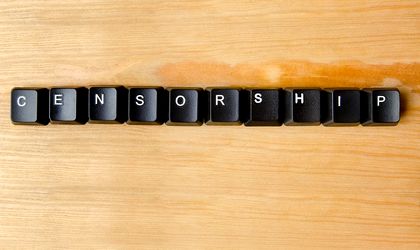 The main associations in the marketing and communication industry in Romania: UAPR – Uniunea Agentiilor de Publicitate din Romania (The Advertising Agencies Union in Romania), IAA – International Advertising Association, IAB – Interactive Advertising Bureau, RAC – Romanian Advertising Council and ADC*RO – Art Directors' Club Romania, which represent over 300 active companies in the business environment (advertising agencies, clients and media institutions) signed a petition calling for the political class and the state's representatives to "stop intervening unjustly in the good development of the industry, by means of initiatives and measures that are meant to limit the freedom of speech and that remind us of a period in time in Romania's history that we all thought had passed and in which censorship played an essential role in the oppression mechanisms of freedom of speech."
By Romanita Oprea
This reaction comes after last week, the owner of Papaya Advertising, Robert Tiderle, was cited by the Police in connection with creating the video "Copiii referendumului" (The referendum's children) and after 13 members of the Parliament formulated a complaint against it. The video created by Papaya was a message for the people prior to the family referendum, advising them not to participate in the vote.
Moreover, the signers of this petition point out that any precedent can become dangerous and can limit the artistic freedom of speech, in a field of expertise that is regulated by the legislation in place at this moment and aligned with the European standards, to which are added the industry's auto-regulatory and functional mechanisms.
The associations are calling for professionalism, responsibility and dialogue and firmly support the permanent need for freedom of speech, a foundation stone of every democratic state.