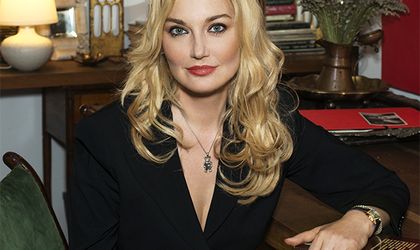 Communications company Links Associates recently signed an affiliation contract with Edelman for Romania and Serbia. The partnership will allow the Romanian company to access Edelman's global network while for Edelman it provides a way to strengthen its position and presence in Southeast Europe.
"We see strong growth potential in South Eastern Europe and Romania is a particularly dynamic market. Link Associates is the ideal partner for us in the region because they share fundamental values with Edelman such as entrepreneurship, creative thinking and total dedication to client service," said Michael Stewart, CEO and president for Edelman Europe and CIS.
"Southeastern Europe is rapidly emerging as an attractive place for investment for many of the companies we serve internationally. Edelman's partnership with Links is a further demonstration of our commitment to be present in every country where our clients require our support and counsel," said Stan Polovets, Edelman's chairman for the Former Soviet Union and Eastern Europe
"The company I created seven years ago shares the same philosophy, which involves creating new communication models, finding the balance between the client's and the public interests, fueling transparency and opening the dialogue with political and social actors and beyond that, consolidating brands operating on the front line of the public agenda.We welcome the partnership with 9Edelman, which will surely be valuable both for our clients as well as the company", said Corina Vintan, CEO Links Associates (pictured) .
Links Associates is a Romanian strategic communications company specialized in Public Affairs, Public Relations, event management and business consultancy with offices in Bucharest and Belgrade, operating in Europe and internationally. The management of the company is represented by Corina Vintan as the CEO, who owns 90 percent shares, managing partner Diana Nahorniac, who owns the remaining 10 percent and Tilak Patel as the CFO.
Edelman is the world's largest public relations firm, with more than 5,000 employees in 65 cities, as well as affiliates in more than 35 cities. Edelman owns specialty firms Edelman Berland (research), Blue (advertising), BioScience Communications (medical communications) and agency Edelman Significa (Brazil).