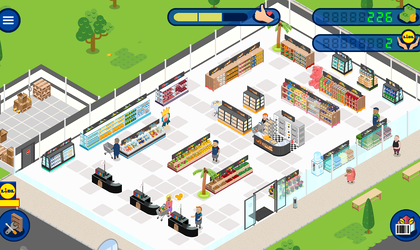 Retailer Lidl Romania has launched a game for Android and Apple smartphones, offering to its clients the possibility to be the manager of a Lidl shop.
Besides the entertainment function, the app offers the users the possibility of discovering, in an interactive manner the Lidl business.
Because going shopping can be a true challenge for parents, the app transforms the store into the preferred playground for the little ones
Although, one cannot stop making the obvious comment that the app looks very familiar, being an almost one-to-one match to My Little Tesco, the app created for Tesco, some years ago, by POSSIBLE.
Romanita Oprea