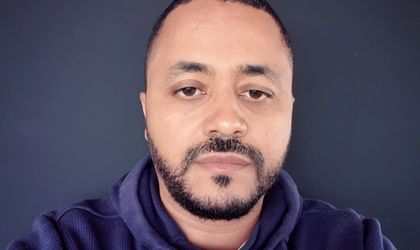 With 17 years of experience on the Romanian digital advertising industry, Justin Kadima has been the General Manager of Republika for more than 10 years. The Romanian agency offers complex digital communication services –from strategy to implementation of web based and mobile platforms, at the same time keeping a major focus on the social media platforms. BR talked with Kadima about the challenges of launching an agency in time of economic crisis, how the agency changed and developed over the years, but also about how he sees the local advertising industry in 2019.
By Romanita Oprea
How was 2018 for the agency?  
2018 was a challenging year and a part of a challenging period since we are in a middle of the process of transforming the agency from a Romanian agency to more of a regional European digital agency. It's a huge endeavor for us since we are an independent, privately owned business and everyday challenges are constant…but we never lacked ambition or the will to pursue an idea which has potential to transform our business or our client's businesses.
We already took some very good strides toward our future goals. The agency managed to get some good clients and partners for which we handle communication & marketing activities on multiple regional markets on a day to day basis. The results haven't gone unnoticed for our clients and the overall benefits, both in the overall communication of the brands and the financial areas give us an added incentive to pursue our set goal.
In financial terms we are a profitable business and have always been. The last year we had an increase of 25 percent of the revenue comparing to 2017 and more than 50 percent in the last 2 years. So, I guess is safe to say that we have a successful working model.
How has Republika changed during its years of existence on the market? What was the situation like for pitches?
We've always tried to position ourselves a little bit different and constantly evolve. We started as a social media agency in 2008 but over time we expanded our services and expertise into other areas.
Our main skill is still "Digital", but we've expanded our services and, for our clients we are handling brand communication as well as marketing activities across multiple channels, with a focus on awareness and sales campaigns following an integrated marketing approach. Content production and PR are also two pillars on which we focus on and are driving growth for our clients.
In terms of clients we favor long term collaborations with our clients (most of our clients have trusted our expertise for more than 5 years). There is a lot of growth and potential for growth which can be achieved by extending the services, taking on more projects and collaborating on better projects with long term clients rather than jumping from client to client. This translates into a more "passive" attitude regarding pitches. This attitude has made us very selective with the pitches we enter in since, unfortunately, the quality of the pitching process did degrade in Romania in the last years. When we participate in a pitch, we maintain a good ratio of winning.
How would you characterize the local communication industry in 2018 in terms of budgets, campaigns, creativity, etc.? 
Romania is in a very deep HR crisis and that affects also the communication industry. I sense that in 2018 that was the main characteristic of the industry since it impacted also the marketing departments in companies …and when people change, everything changes 🙂 The vision changes, the strategy changes, the level of expertise changes, the pitches change and that, in turn, impacts the campaigns and the overall results.
What were the most important changes & novelties in the agency in 2018 and how did they come to happen? 
We've increased the investment in the PR department and will continue to do so since we have seen an increase in the market demand for this type of service and we need to scale it. Therefore, we have more than 30 people in the agency (we are 35 now) which represented a psychological barrier for us, I guess, but nevertheless an important milestone.
What were your most wanted services by the clients in 2018?
Digital services, content production and PR are the most in demand services right now.
What trends did you notice on the local market? 
On the local market, but also internationally, there is a lot of focus on online influencer marketing (fueled by the growth of Instagram, the rise of prominent YouTubers etc.).   Rightfully so, I might add, due to some spectacular ROI that you can achieve in a short time in some cases. There is a lot of buzz and energy consumed around finding ways to integrate influencers in the marketing mix.
What do you wish for 2019 from this point of view?  
Influencer marketing in some cases is the natural fit, yet in other cases not. Influencer marketing is not a panacea. The increase in specialization of the various social channels (Facebook, Instagram, YouTube, LinkedIn) puts pressure on the content to be customized for the channel in question. Therefore, the need to have a correct digital communication strategy becomes more and more important in 2019.
What do you wish for the local industry this year? 
For the local industry I wish that 2019 brings more stability and more focus on long term goals.
Do you believe a second economic crisis will come?
Actually, I don't think Romania really got out of the 2008 crisis. It's like an ongoing effort to always perceive that we are in a crisis…. like we like to be in crisis. For a long time, we rarely have seen a brief that doesn't contain the words:  budget optimization. A constant race to the bottom in order to generate savings even though this implies sacrificing the marketing quality of the communication activities.
We've started the agency in September 2008 and in November the same year the crisis started in Romania, so we have been exposed to this way of thinking from the beginning and is almost embedded in our DNA. That's why we are a strategy driven agency where the creative is dependent on the strategy and not the other way around, which might seem odd for some, but this way is easier for us to map and show the client a clearer way to the ROI.