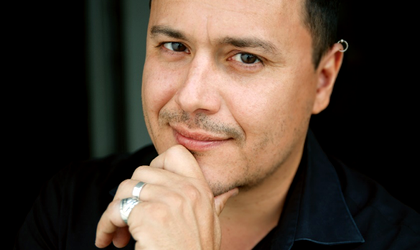 Jorg Riommi, Chief Creative Officer Central Eastern Europe & Romania, Publicis Groupe, was selected as a jury member for D&AD Awards 2021, one of the most prestigious competitions in the design and advertising field globally. Following the global PR success of Burger King's Moldy Whopper, winner of a Integrated PR Black Pencil last year, Jorg will be one of the nine jurors of the PR category and the only representative of the Central and Eastern Europe (CEE) region in this section. The winners will be announced at the ceremonies held on the 26th and 27th May.
"It is an honor to be in such selected company and be the representative of the creative community of the CEE region in the jury team. D&AD remains the top creative festival in the world together with CannesLions and The One Show and I treat this honor with heightened responsibility. I look forward to see what campaigns enter the PR category, especially since last year came with its own set of challenges. I'm sure we will see a few amazing public relations pieces, especially this time.", said Jorg Riommi, Chief Creative Officer Central Eastern Europe & Romania, Publicis Groupe.
Dedicated to acknowledging the most creative campaigns in the previous year, the jurors of the competition are carefully selected to be representative of the creative industry and potential that D&AD tries to celebrate through its awards. With a longstanding tradition, since 1962, D&AD has promoted and stimulated excellency, by attracting the best creative works in the world from across fields such as commercial design, advertising, production or PR, to be analyzed by over 400 creative leaders, practitioners and global innovators.
This year, the D&AD Awards include 42 categories, some of which are newly introduced, such as E-commerce, Gaming or Type Design. Alongside these categories, this year the Writing for Design and Writing for Advertising categories have been reintroduced as distinct sections. Participants can send their cases by 16 March. Part of the finalists will be announced on 11 May and the other part on 17 May, while the awards ceremonies will take place on 26 and 27 May.