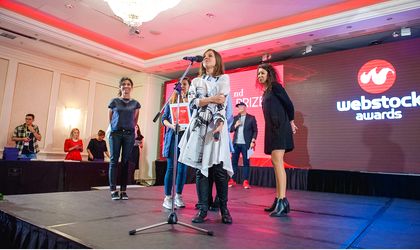 Advertising agency Jazz got awarded for its video content during this year's edition of Webstock.
The agency was placed third place in the "Special Projects" category with "Apeluri fericite" (Happy calls) for Provident and two awards in the "Best Use of Video" category – second place with "Timp din Timpul tau", (Time from your time), client Avon and the third place– "Antimanifest", client Provident.
"We've proposed ourselves to be masters of the video content and we were lucky to have in our agency people that are handling very well the directional path, to have clients that have the courage to explore new territories, flexible producers that are willing to throw themselves alongside us in unexpected video productions," said Irina Pencea, managing partner of Jazz.
Romanita Oprea