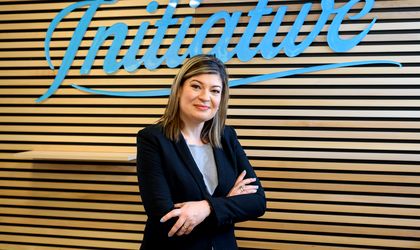 Initiative became the media agency that, starting this spring, is set to ensure integrated services from strategy to deployment for Storck, the producer of Merci, Toffifee and Knoppers famous confectionery brands, on the local market.
The partnership is the outcome of a complex, three-phased pitch process that took place over the course of a six-month period, and covered TV planning, media strategy and media buying briefings that were addressed by the agency. Initiative scored highest on TV planning, delivered a consistent and fluent media strategy and provided competitive media buying conditions, while demonstrating flexibility and adaptability to meet pitch criteria.
As a result, Storck chose Initiative to ensure the full media services package, including strategy, online and offline planning, media buying, research and consultancy.
"We were looking for the best media partner for the Romanian market, with a specific recipe: extensive, relevant experience, and the skills to deliver tailored proposals for us. We found in Initiative a trustworthy partner that is matching our expectations and company standards. Our goal is to strengthen our position on the Romanian market, enhance the visibility of our brand campaigns and extend our reach to delight even more consumers. We are confident that our partnership with Initiative will prove to be the cherry on top", said János Fábian, General Manager Hungary, Italy and Europe South-East, Storck.
—
"We have a taste for challenging briefs that stand behind solid companies and love brands. Therefore, it was exciting for us from day 1 to work on these briefings, and an intense process that required complementary expertise, insightful, consistent work and sharp overview. Merci to our new client for trusting us with their media communication, and also to our team, for being the best experts and consultants always, to their colleagues and our partners", said Alexandra Olteanu, Managing Partner Initiative Romania.
Storck is one of the biggest companies in the global quality sugar confectionery and chocolate specialties industry, and for over 100 years, it has simply been a part of people's world, through its renowned brands. Together with Initiative, the company will continue its mission to create sweets moment in life for people in Romania.
Initiative Romania team for Storck: Andreea Dinescu (Deputy Managing Director), Ruxandra Ștefan (Communication Design Director), Cătălin Florea (Head of Product), Cosmin Oțel (Digital Strategy Director), Adriana Ciobanu (Head of Unit & Account Director), Anca Marcu (Media Planner), Liliana Pîrvu (Strategic Planner), Sandra Voicu (Digital Account Manager), Roxana Cristescu (Digital Campaigns Architect), Ruxandra Stan (Head of Media Partnerships), Denisa Andrei (Insights Researcher), Corina Burlan (Senior Researcher), Daniel Popescu (Media Researcher).