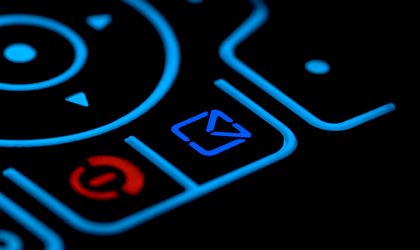 Working from home. Closed or transformed businesses. The entire business environment is learning to better adapt to the pandemic with each passing day. Still, entrepreneurs must learn from the past and understand that only creativity and thinking differently and strategically will help them rise above the fray.
By Romanita Oprea
What should an entrepreneur do in terms of communication during this crisis? First of all, according to Alina Galeriu, managing partner at Galeriu & Partners Public Relations, entrepreneurs shouldn't give up. Then, of course, they should think of ways to survive, but also to be helpful to their partners and the community.
"They have to reinvent themselves. Think of new ways to be of service. Show empathy. There is no worse time than a crisis to stop communicating. In times of distress there is vital need for transparency and reconnection. What consumers, business partners, and even employees need in times like these is a reinforced feeling of togetherness. And this is something you can only do by communicating even more than you would in normal times," said Alina Galeriu.
Furthermore, according to Ioana Manoiu, managing partner at GMP, permanent communication must be maintained with employees and clients, and this needs to be done with confidence and optimism. During this period, we need leaders to show they know what they're doing. People are already lost and confused, with oscillating emotional states, so the job of a leader is to reassure them and remind them that everything will be fine again at some point. There is a lot of pressure on leaders and entrepreneurs, because they have their own fears about their businesses.
"People need leaders more than ever. Employees need to feel that their leader is present and in control, customers want to be sure they will get their products/services, and suppliers want to know they will get paid. An absent leader only conveys additional panic among all stakeholders, which overlaps with the existing panic. They must be present and show they have a plan and a mission. That they have things under control, and they know what they must do. It's a time when mature and adaptable leaders will have a lot to gain," explained Ioana Manoiu.
Elena Bululete, managing partner at Conan PR, agrees that an entrepreneur should continue communicating, especially during this crisis. "The most important rule in any crisis is that you don't hide and don't deny that there is a crisis. Do not be afraid to over-communicate – do it often but provide value to this communication process. Focus on employees. Focus on the community you are a part of," she argued. According to the Conan PR representative, first of all, one should keep in touch with all stakeholders (employees, clients, partners, etc.), and keep them in the loop – be transparent and provide information on how the crisis is affecting everyone involved.
"Secondly, we don't know where things are going to stand after this crisis. What we know for sure is that there will be change. And that is a process that involves everyone. So use this time wisely, acknowledge the situation, and empathize with people, understand their perspectives. At the end of the day, we're all human," Bululete added.
Moreover, Sorin Dutoiu, managing partner at Yolo Media, an agency that has offered pro bono help to several companies during the pandemic, believes entrepreneurs should communicate with their audience even more than before, even if their business has been hit by the crisis. "During these times, and especially after the restrictions are lifted, brands must invest in proper communication and public relations (PR) because this will make the difference on the market. Those who do it properly have the chance to keep their existing customers close and gain new ones. This is not only the time to adjust the business to the new situation, but to increase brand awareness and therefore adjust communication to present times. We are all in this together," he explained. As the pandemic affects us in every aspect, we need to be united, to send empathy and support.
"Brands must be more human than ever in terms of communication. An entrepreneur must understand that, even though sales will be lower in this period, the company must remain close to its audience using strong, useful, and emotional social media content as well as good PR actions. Customers will remember that the brand was on their side and will be more likely to return to its products and recommend them to others. Think of this as being a clean system restart. The brands that matter in the public's heart will become stronger. The others could easily be forgotten," the Yolo Media representative noted.
Lessons from the past
As an economic crisis is already around the corner, more and more business people are looking back at how the 2008-2010 crisis impacted the Romanian market and are wondering whether it will be different this time around, and whether we learned anything from that experience. And as Sorin Dutoiu points out, the marcomm industry is almost completely different nowadays from what it was 12 years ago. With social media and smartphones, the online world has become the leading environment for communication. And we have a new generation of customers, with new habits and expectations.
"Each crisis teaches us lessons and we must be aware and able to change our behaviour and the way we do business. We should become better versions of ourselves, easily adjust to new situations, and be true and supportive to our audience. The present crisis challenges us to be more flexible, to be able to rebuild business strategies according to the changes we are facing. Entrepreneurs should be focused on adapting their business to the current situation, while PR & marketing agencies should understand the audience and communicate with it efficiently. We must learn how to react to a pandemic because, unfortunately, this could happen again in the future," said Dutoiu.
Back in the previous crisis, Ioana Manoiu learned then hat you have to make decisions quickly and adjust your costs to your revenues because later, it will be harder and more traumatic to do. You mustn't get attached to one form of business or another; you have to be permanently open to change the model, structure and services. "Here is the trap that many entrepreneurs fall into: they are in love with what they've built and don't have the power to change the recipe when it's no longer relevant. They hope that this is only temporary and they will be able return to what worked before. But in most cases, you can never go back. A new world is being built, and it needs relevant products or services," Manoiu explained.
"I remember the tension on the market and the fact that everyone was talking about the decreased spending in marketing and communication and its implications. Still, people seemed to hold on to a certain hope that things would get better. I think this was actually the most valuable lesson from that time: knowing it will get better and that we will get over it. It is a difficult period and we need to reinvent ourselves, but life does go on. What we failed to learn from that time was how to behave more cautiously, creating a safety net for when the next crisis hits. I'm not sure we will learn it after this one passes, either. We seem to quite easily forget how hard it can get after it's over. Maybe this is something we should work on in the future," said Alina Galeriu.
At the same time, the fact that this is a health crisis does make it more stressful because it threatens each of us directly and it has a wider veil of uncertainty around it. It makes us all more vulnerable. "But at the same time, we're even more willing to do whatever it takes to overcome it. I think we've managed to show a lot of solidarity, at both the individual and the industry level. I have seen some great initiatives to donate and help and I think this is the way to get better, by working together. But the hope of a world where we have overcome the crisis is a silver lining we can hang on to," concluded the Galeriu & Partners representative.
"I was recently reading a global industry survey by PRovoke and ICCO, which said that 62 percent of agencies believed they were completely prepared to handle the challenges posed by the COVID-19 crisis. While they do expect a drop in earnings, they are confident they can see this through. And I think this is relevant for how much the industry has learned from the previous crisis and how we have acquired the skills to handle a downturn. These are certainly tough times for the PR business, but there are also many opportunities along the way. Companies are facing new challenges and one of the most daunting is to find purpose and show support for communities. PR agencies are probably the best prepared to help companies meet these challenges. We had been doing this well before COVID-19 struck. And yes, there will be a lot of pressure to come out with new, creative solutions on a short budget, but PR has been dealing with this for some time now," Bululete added.
Services and creativity
What type of services are still requested and why? In the case of Yolo Media, its representatives are analyzing companies' business situation, the behavior or their customers, the general economic context and build the strategy of communication accordingly. "Our clients understand that the way of doing business and communicate with their audience has changed and request our services to do it properly. This might include social media communication, Mass-Media communication, online and offline PR campaigns, TV appearances, video production for online purposes, and counseling regarding communication with their employees and business partners.  Creativity is very important and also the ability to adapt and change the way you do business and communication. People's behavior has changed dramatically and might not be the same as pre-pandemic times and good PR specialists analyze it and adapt the communication accordingly," said Sorin Dutoiu.
In the meantime, in Galeriu & Partner's case, the clients are in a great need for content creation. Even more now than ever before, brands need to be in dialogue with their audiences. And they help them do so.
"Also, the crisis communication strategy is very much in demand right now. And last but not least, creating bridges and maintaining meaningful relations with journalists and influencers is still very much valued at the moment, so we have a lot of work in that department as well. Creativity is always important. Is the fuel that keeps us going, and to keep the analogy, in windy times, more than ever the fire cannot resist without its fuel. Maybe it is a reinvented formula, it is not the usual witty lines that would have done the trick before the crisis, it is the art of blending empathy, realness and a touch of humor in text, or maybe creativity is now less about what you say, and more about how you choose to redefine yourself during the crisis," said Alina Galeriu.
The agency she is representing managed to work quite efficiently at some very demanding projects during this time. For example, to plan and implement a direct marketing campaign with 150 press representatives and online influencers for LONCOLOR, the well-known Romanian hair dye. Galeriu & Partners talked to more than 200 journalists, influencers and VIPs and found out their favorite hair dye color. It was a huge work of putting together all these options for each of them, some even picked two colors to mix. The campaign was also a teaser for the newly launched service of home delivery in 48h that LONCOLOR launched due to covid-19 context in order to be literally one step closer to their consumers.
"So more than a mere regular press kit for influencers to post about on Instagram and Facebook, our action was a way to remind every girl or woman in Romania, thorough the powerful voice of influencers that they deserve to feel beautiful and can be beautiful while we are forced to stay at home and keep social distancing. Beauty is even more visible in our home mirror and the smile after discovering this was our aim," concluded Galeriu.
For Elena Bululete creativity will be the thing that will differentiate the businesses that will get stronger out of this crisis and the ones that will come out weaker. It's a new dynamic with all the people involved in order to run a business and you must identify and cover, creatively, all the things missing from what we had done up to the crisis. "And, what's most important, you should readjust on the way, don't necessarily continue the way you started. We are still providing both corporate and consumer communication services, along with crisis and digital services. We've moved events online, we stream-lived new media sessions and did a lot of social listening," said Conan PR's representative. Fortunately, they we had been taking steps to move much of the work in the cloud long before the crisis. They had put in place project management tools and procedures that allow executives and managers to work from outside of the office and had been using chat apps even when we were in the office. When lockdown came, it was easy to start working from home.
"Creativity comes second, what matters now is relevance and impact. Right now we're not aiming to see our campaigns on the Cannes stage, we simply want to stand by our consumers, to support them and show them we care. If we can do it creatively, it's even better, but originality is not the ultimate goal. Brands have left competition aside to help together. Right now it's more important to be useful and empathetic rather than original," believes Ioana Manoiu. During the pandemic, GMP PR's most asked for services were related to CSR, because companies wanted to get involved and asked for help in selecting partners and causes. They were followed by Internal communication, because GMP PR has clients with frontline employees, such as those in the retail industry. "Permanent crisis management – the reason is obvious- and social media, because we create a lot of digital content during this period and we develop new communication channels. We adjusted our operational costs to prevent any risks and focused on finding ideas for clients directly from our homes. I discovered that teamwork's possible from anywhere, but also, if you work from home, you work more than from the office, because you don't know when to stop," concluded Ioana Manoiu.