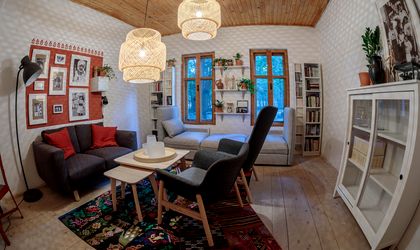 Retailer IKEA Romania and Dimitrie Gusti National Village Museum have jointly launched the temporary exhibition "Traditii în viitor" (Traditions in the future) in the Cantonul de drum section.
The experiment-exhibition, unique in the IKEA world, consists of the furnishing of a single-storey lineman's hunt in Romanian style, furbished in Scandinavian IKEA style, keeping the authentic Romanian popular art elements.
The exhibition represents IKEA's way of showing respect for Romanian traditions, while celebrating 10 years since the opening of the IKEA store in Bucharest.
" (…) we wanted to find a manner in which we are showing our respect for the Romanian traditions. The Village Museum, as a model of representation of the traditional values, was the first one coming into our minds. What better manner of showing our respect for tradition and to illustrate how it looks the house in the future in our vision than by a collaboration with the Village Museum?" said Violeta Nenita, store manager IKEA Romania.
Romanita Oprea