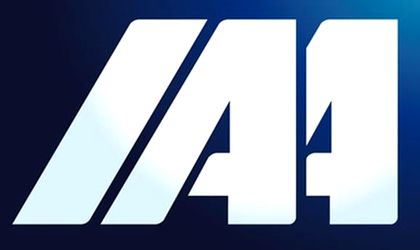 On April 17, IAA Romania organizes the fourth edition of the Advertising Day as the association celebrates 25 years of activity alongside the advertising industry.
This year Advertising Day highlights the future of advertising at a global level, as well as the way in which we could adapt to the fast evolution of media and communication forms in order to change the world through creativity.
Professionals in marcomm and technology will answer the questions of the younger generations of specialists and will focus on the future of the industry. They will cover the next three big themes, exposed in three panels of discussions moderated by Cabral Ibacka:
"Predictii despre viitor: cum vor reusi brandurile sa atraga consumatorii peste 5-10 ani?" (Predictions about the future: how will the brands attract the consumers in 5-10 years' time?).
"Cum vor arata specialistii viitorului in marcom? Ce trebuie sa stie si cum trebuie sa actioneze?" (How will the future specialists in marcomm look like? What they need to know and how must they act?).
"Role models. Cum sa ai impact din Romania la nivel global?" (Role models. How to have impact from Romania at a global level?).
Specialists from the ad market and related industries will join the event including Bogdan Nitu – founder WEBSTYLER, Laura Nedelschi – creative director Kubis Interactive, Adrian Batista – creative director Pro TV, Constantin Vica  – PhD, university lecturer in philosophy and the ethics of new technologies, Dragos Stanca – founder ICEEfest and managing partner ThinkDigital.
Moreover, during the conference, IAA Romania will present also the conclusions of the study launched together with the platform babele.co about the outlook of the ad industry.
"Advertising Day and the IAA Excellence Awards Gala will feed with inspiration and courage the people in the industry, will highlight strong models already recognized internationally and will challenge the Romanian marcomm to enter with the batteries charged in the stage Romania = Global Creative Hub," said Maria Predoiu, president of IAA Romania.
The event is free of charge. In order to attend the event, mail ruxandra.radu@iaa.ro.
Romanita Oprea