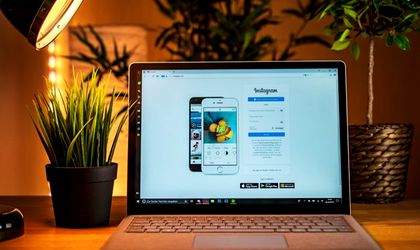 Celebrities have a unique advantage when it comes to gaining followers on Instagram. They often have many fans from other places, like music, film and television. That means that when they launch their Instagram account, they already have an audience of people eager to follow them. And then there are the methods celebrities use to get even more followers.
One way celebrities gain followers is by posting content that will be interesting and entertaining for their fans. This might include selfies, videos of themselves doing something fun or funny, behind-the-scenes shots of recent projects they're working on, or even just captions expressing how they feel about certain topics. When celebrities take the time to post this kind of content regularly, fans can't help but take notice and follow them.
Another way celebrities grow their audience at a speedy rate, is simply by purchasing more Instagram followers through third party solutions and paid running social media campaigns. Although this can be an expensive endeavor, it can prove to be very effective in increasing a celebrity's follower count quickly. Since they already have such a big base of fans, adding a few thousand extra followers makes their following look much larger than it actually is.
Celebrities also gain followers by collaborating with other Instagram influencers or brands that are popular with their target audience. When both parties post about the collaboration, each fan base will learn about the other account and follow for updates on future collaborations or projects. This method gives celebrities access to new audiences who might not have known about them before.
Finally, celebrities also gain Instagram followers by leveraging their current fame. When a celebrity is invited to appear on a show or in an article, they can be sure that there will be some people who will check out their Instagram account afterwards. This kind of exposure is invaluable for celebrities looking to boost their follower count.
All these methods have one thing in common: they rely heavily on the star power and charisma of the celebrity. Fans are drawn to celebrities because they are interesting, entertaining, and attractive – so it makes sense that these qualities would help them attract more followers on Instagram as well. Whether it's through content creation, partnerships with other influencers, or leveraging existing fame – celebrities have many ways of gaining new followers on Instagram.
By using these methods, celebrities can stay relevant and connected with their followers, no matter what kind of project they're working on. With a steady stream of fans looking to follow them, it's not hard to see why celebrities have so many followers on Instagram.
Five of the Top Celebrities with Huge Followings on Instagram
In addition to being some of the most famous people in the world, a number of celebrities have also become some of the most followed on Instagram, with tens of millions following their accounts. Here's a look at five of the top celebrity users on Instagram and what they post to keep their followers interested:
Cristiano Ronaldo
Cristiano Ronaldo is the most followed celebrity on Instagram, with almost 600 million followers. He posts lots of content related to his career in football, including training sessions and goal celebrations. He also posts photos with family, friends and fans as well as motivational quotes.
Selena Gomez
Coming in next on our list, with more than 368 million followers, singer and actress Selena Gomez is the second most-followed celebrity on Instagram. On her account, she posts about her music career as well as her work with organizations like UNICEF and Lupus LA. She also shares glimpses into her life offstage, sharing photos from behind-the-scenes at photo shoots or meetings, selfies with friends and candid photos of her travels.
Dwayne Johnson
The Rock has a steady spot amongst the most popular celebs on Instagram, as he currently is sitting around 357 million followers. His posts range from movie news and behind the scenes clips to motivational messages and fitness tips. He's also active in promoting causes like climate change awareness as well as his own charity, The Rock Foundation.
Ariana Grande
Number four on the list is Ariana Grande with 348 million followers, which puts her as the fourth most-followed celebrity on our Instagram list. On her account she shares behind the scenes footage from her tours and music videos, along with candid shots of her rehearsing and recording in the studio or just hanging out with friends. She's also active in promoting causes like mental health awareness through her social media channels.
Kim Kardashian
What would an Instagram list be without a Kardashian? Well, here it is. With over 339 million followers, reality TV star Kim Kardashian rounds out the top five most followed celebrities on Instagram. Her posts mostly feature her family and friends, with plenty of selfies, vacation photos and OOTDs (Outfit of the Day). She is also often seen promoting various products she endorses or collaborations she's done with other brands or designers.
How Top Celebrities Get So Many Instagram Followers
In short, there are a number of celebrities who have become some of the most popular users on Instagram, each boasting tens of millions of followers. And just like how each account on social media is unique, so are the ways in which celebrities acquire more Instagram followers through their content. Whether it's music, sports, TV or fashion, these five celebrities post a range of content that keeps their fans engaged and entertained.
At the end of the day, the true social media success and following of a celebrity on Instagram comes down to the type of content they create and share with their audience. The better the content and engagement with their fans, the more likely they are to see more IG followers on a daily basis.