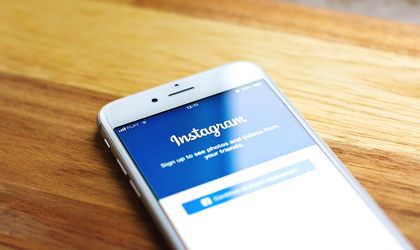 Social media has grown over the years. From only 5% of US adults in 2005 to 79% in 2019, we can see how social media shaped our society. Even on the global stage, the speed of growth is striking. Facebook has grown from only 1.5% of the world population in 2008 to 30% in 2018. 
What makes social media networks popular to everyone is their ability to connect millions of people around the globe. Anyone can share information from their lives or business, and many can see it. Hence, social media is a good marketing platform for influencers and brands. One popular platform which most brands utilize is Instagram.
Instagram has a video and photo-sharing platform that has over 1 billion active monthly users in the world. This makes it the best place for marketers to find an audience and influencers to share their content. Some statistics you should know about Instagram are the following:
Instagram has 1 billion monthly active users.
71% of the billion monthly active users on the Instagram app are under the age of 35.
Instagram is the second most engaged network after Facebook
On average, users spend 53 minutes per day on Instagram.
500 million users use Instagram Stories every day
71% of US businesses use Instagram.
83% of users state they find new products and services on Instagram
Knowing these details will encourage you to grow your business on Instagram. However, it's not easy when there are a billion users. To help you grow your Instagram profile in 2021, we will be sharing these five simple steps you can apply.
1.   Target your audience with an eye-catching bio
Unfortunately, many businesses and individuals forget to utilize this part of their Instagram profiles. They believe that they can write anything in this portion. However, it isn't so. You must include the critical information of your business in this part.
Add the contacts and website link in the Instagram bio. This information helps potential clients in deciding if you are the right person based on your bio. It also makes it easier for them to search your bio since your profile name can appear on the search results when they look for an item. So, edit your profile name once in a while. Lastly, don't make your too lengthy. Just make it enticing for people to follow you.
2.   Create a unique and creative Instagram personality
When people visit your profile, they instantly see what your brand is about based on the themes and content you use. Often, they want to feel a connection with your business or the individual behind the profile. The best way to do this is to post content that speaks about your brand.
You want them to get a feel of your brand through the use of fonts, colors, and themes of your profile. Moreover, you want them to associate a post with your brand. it doesn't mean that you will create monotonous content. You can be as creative as you can be. To help you out, you can use Planoly to plan your feed. The important thing is to let your brand speak for yourself.
3.   Create your own branded hashtag and promote it.
Hashtags help in increasing visibility for your profile. Hence, consider creating and promoting your own branded hashtag. This hashtag will be used by your followers and it will be the designated hashtag for your business.  Use Task Ant to track your hashtags.
Whenever a user wants to talk about your product or promote your business, they can use the hashtag. Or when you plan your giveaways, you can use the branded hashtag. Your followers can also use it to promote your campaign. In this way, you get free promotions and increase traffic.
4.   Use Instagram stories to engage with your audience
Instagram stories is a great way to engage with your audience. You can post different products or announce a new release. You may even use the poll when you need help deciding a product they may or not like. By being increasing your engagement, it encourages them to follow your profile.
5.   Engage your audience using interactive posts and captions
Another way of engaging with your audience is by using posts and captions. You can ask them a question which they can answer in the comments section. Keep this up and they will be hooked to follow you. You can even slip in the post a promotion where you tell them to follow you. Remember, an Instagram post that encourages discussions is more likely to have more views and will convert to followers.
There are many ways you can do to get more Instagram followers. These are just some of the steps you can do. Set goals and track your progress.