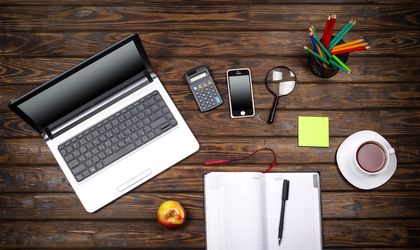 So, you are planning to quit your job and begin freelancing? Well, the road is gravelly, and you might face a few difficulties. However, once you hone your skills and start getting more deals, you can feed yourself and a family of four with just your freelancing income. 
If you still do not believe us, then you have reached the right place. In this excerpt below, we will be talking about everything which you need to know in order to start your freelancing.
This is the 21st century, where freelancing is not just a form of getting a passive income. People are now taking freelancing very seriously, especially after the work-from-home scenario has taught them that they do not need to get ready and go to a 9 to 5 office every day in order to get an income.
They can very well do it at home!
What Is Freelancing?
If you are someone who is just beginning their career and do not know much about the freelancing option, then here is what you need to know.
Freelancing is when you get paid work by work and not by hours. You do not belong to any office, and you choose the people you are going to work with. However, in the first year, you might not have all the liberty to choose your client.
But, once you have a very impressive portfolio, you can reject the clients who are unwilling to pay you appropriately for the time and the hard work which you are giving. Start trading from bitcoin code today, and learn everything about Crypto exchange.
Secure The Payment
Before you start anything, you must secure the method of payment. Since you will have both international and local clients, most of the payment methods will be online.
Other than your generic credit cards and online transactional accounts, this could be an excellent opportunity to start with Cryptocurrency. You will get a wider clientele base because of the variety of options you are providing.
Plus, Cryptocurrency is on its way to becoming the currency of the future, so why not adopt it before it's too late.
How To Start With Freelancing Like A Pro
Here is how you can start freelancing and not give the idea that you are a beginner.
1. Advertise Yourself Online
Advertising is the sole on which you will be standing. Remember, you are not going to a job interview and showing your CV to get hired. In the vast world of the internet, no one knows about you.
It is through the constant advertisement and self-promotion on your social media pages that you will get people to notice you.
2. Have An Impressive Portfolio Ready
Yes, it might sound too much, but when it is getting you paid, it doesn't matter. Even if it is freelancing, there is no harm in having your own website. Let's say that clients are checking out your social media profile-
How would they know that whatever you claim is actually true?
Through the magic of portfolio!
Even if you are fresher and you have no published work yet, you can still impress your potential clients with your written content or illustrations.
3. Enhance Your Skills Everyday
There is no end to enhancing your skills. Always strive to give something more than that of your competitive freelancer because competition prevails every day. So, while you are working, keep taking classes and doing extra courses.
It doesn't just work to increase your skills, but it will also increase your credibility.
4. Ask For The Right Cost
Do not underestimate yourself; then everyone else will. Get some research done on how you should be paid and as a fresher or when you are experienced. Plus, if you are confident with your skills, then there is no harm in asking what you deserve.
No, this wouldn't make you too proud or snobbish. On the other hand, if you accept the first cost they offer, they might think of you as someone not confident with their skill.
Don't Stick To One Skill
Let's say you are starting your skill as a content writer.
Is that the only career option you are looking for in the long run?
How much do you expect to earn from that?
So, do not stick to just one skill. Try out different skills which will boost your prominence in the freelancing market. For example, if you are starting with content, you can easily move to SEO, and so on.
Increase your skill, and the demand will follow!