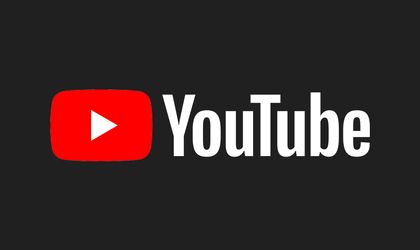 When it comes to growing your YouTube presence, it's very easy to get lost in the nuances of promotions and ads without addressing the key fundamentals and building blocks that can give you the results you so desperately want. When it comes to growing your account, you want views.
Views are your currency, and you want to maximise these as much as possible. Don't worry if you're not sure where to start, we're here to help. This is how you get more views on your YouTube channel.
Go Back To Basics
If you've got lost in all the analytics but you haven't seen an increase in viewer number, strip it all back to basics. First and foremost, have a look at your branding and make sure it is consistent across your channel.
Make sure that your icon and channel art match and are reflective of you and the content that you put out. People trust solid brands, so you want to make sure that you are branding yourself clearly and consistently.
The better you get your branding done across your channel, the higher the chances that you will increase your views. This way your audience will know that it is you, before they even see your content.
Once you have finished branding your content and page complete your about section, make it interesting, honest and reflective of what you want your audience to think of you, these small building blocks make a world of difference and will dramatically increase your views and the trust your audience has in you!
Do Your Research
YouTube isn't just a social media platform, it is also a search engine, so with that in mind, its time to scrub up on your SEO and keywords.
Open up google keywords and start playing around with words that match your content and see which ones are ranking well, this is a long process, but it could get you ranking higher if you chose well. Take a look at search patterns and see what other content is at the top of YouTube, this research will pay off, use these key words in your metadata to help boost your ranking.
Create Playlists
If you have older content that you want to link your audience back to, why not create a playlist that moves through your older videos?
This way you will not only increase your views, but you also get them on older content which may not have been popular before. This plays into people's laziness, if they like your content they won't press cancel on their phone screen when your next video is about to play.
Think About Your Target Audience
We're going back to basics again and for good reason, if you haven't given consideration to who your audience is, now it is time to.
Think about who you want your content to appeal to. Are you an outdoors person that is show casing what they get up to on weekends or are you showing how you complete a certain craft?
Once you have these basics on lock and have a general theme for your content, look at other users that are making similar content. This way you can look at who their audience is that is engaging.
You don't need to rip their content off, but have a listen to keywords they use, how they put it together and what points they address throughout their videos. You can then begin to emulate their strategy and embed it in yours.
Having a clear target market and niche will make you more appealing, by trying to appeal to everyone, you end up appealing to no one. It doesn't matter how niche you think your content is, there will always be a group of people that are into it (look at ASMR), so don't neglect this basic building block!
Wrap Up
It is the little consistent improvements that make a world of difference, you don't need to go and drop hundreds of dollars on ads or promotion, rather you can spend some time getting your house in order and conducting research!
The videos with the highest views are either those that are funny, or those that have solid foundations in place, such as good research and branding!
Take advantage of these insights and really get to grips with who you want your audience to be and how you want to be received by them! All of these factors will work to increase your views.