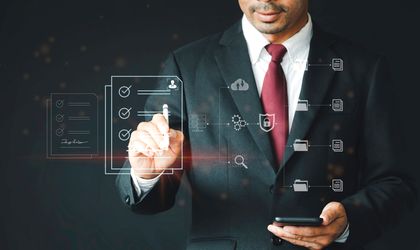 Effective digital marketing strategies are essential for your brand. The success of your campaign depends on how well they perform. However, things could get complicated if your brand has a poor online reputation. 
A negative online reputation is the result of poor customer satisfaction. Possible causes include failure to meet customer deadlines or unclear communication. However, it may be challenging to resolve such problems if your company still relies on traditional ways. 
Thankfully, there are modern technologies to help you with communication issues. One excellent option is online proofing. 
What Is Online Proofing? 
Marketing teams can share access to content, documents, or projects to gather feedback on them. Online proofing creates a centralized way to ensure the clarity and effectiveness of improvements on those files. This way, teams won't miss out on feedback from their team members or stakeholders. 
Here are four ways you can use online proofing to boost your marketing performance: 
Facilitates Open Collaboration 
Companies often need help with communication issues to improve engagement with their clients. An excellent way to bridge the communication gap is by using online proofing to ensure you can deliver clear messages to your clients. 
Meanwhile, online proofing is becoming increasingly popular nowadays. It helps marketing teams speed up the approval of new content ideas. However, with so many options online, how do you choose the right one? 
Online proofing software like Ziflow is one Proofhub alternative with features like feedback consolidation, batch review, and feedback monitoring. You can comment on others' outputs and provide feedback. As a result, there'll be no confusion as you apply improvements to your content. 
Aside from that, online proofing lets you see who's viewing the document. It encourages accountability since your team members won't be able to hide from their tasks because it'll show on the database. 
Creates A Positive Perception 
The project design quality is vital for companies offering public services or products. Poor-quality projects can damage a brand's reputation and customers' perception. Even if the client is happy with the final product, a misleading impression will be left in the minds of potential clients. 
By using online proofing, you can ensure that your promotional materials are accurate and professional-looking. You can use it to adjust your project until it's suitable without waiting for weeks. This reduces project errors early on, eliminating unnecessary costs and turnaround time.
Streamlines Project Creation 
Handwritten markups are prone to error because it's difficult to read and navigate. A good example would be a document with different sections, such as a cover page and table of contents. In most cases, it's possible to misspell two similar-looking words. Errors can delay a project because you must apply corrections before sending it to clients. 
On the other hand, if you use online proofing, you can create an exact digital replica of your document that multiple people can review. Reviewers can check spelling and grammar without having to worry about making mistakes while they're reading it. This way, no one has to wait for their documents to be edited after they're submitted for approval.
Online proofing tools can also help prevent errors from being introduced during editing. There'll be no typos or other mistakes in their copy when they receive your file. Hence, these tools can save time and money by reducing errors in your documents before they reach their audience.
Reduces Email Inbox Clutter 
Most companies use emails to follow up with their customers. However, they must review changes within long email threads, which can be difficult and time-consuming. This can affect the quality of their messages, and their customers may need more time to get back to them. 
With an online proofing tool, you can easily add or change the text within your copy and instantly update it across all platforms. You'll also see the results of each change immediately, allowing you to adjust accordingly. This way, you can save time while maintaining your brand's professionalism.
Key Takeaway
Effective marketing performance can help generate revenue and increase brand awareness. If your marketing efforts aren't practical, you won't be able to sell products or services. Customers will have a difficult time connecting with your brand. Also, more resources will be used to improve your marketing efforts. Thus, reducing your chances of making more profits.  
So, you must establish a positive perception by providing them with a meaningful experience while working with your brand. You can utilize online proofing to help ease team collaboration regarding editing and reviewing projects. This way, you can speed up project creation without compromising quality.