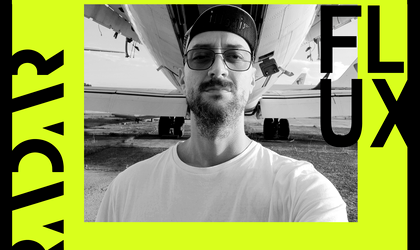 According to a statement by Margaret A.Boden for sciencedirect.com, creativity is a fundamental feature of human intelligence and a challenge for artificial intelligence. AI techniques can be used to create new ideas in three ways: by producing novel combinations of familiar ideas; by exploring the potential of conceptual spaces; and by making transformations that enable the generation of previously impossible ideas. AI will have less difficulty in modelling the generation of new ideas than in automating their evaluation.
By Romanita Oprea
Creativity is not a special "faculty" nor a psychological property confined to a tiny elite; it is rather a feature of human intelligence in general. It is grounded in everyday capacities such as the association of ideas, reminding, perception, analogical thinking, searching a structured problem-space, and reflective self-criticism. It involves not only a cognitive dimension (the generation of new ideas) but also motivation and emotion, and it is closely linked to cultural context and personality factors. Current AI models of creativity focus primarily on the cognitive dimension. A creative idea is one which is novel, surprising, and valuable (interesting, useful, beautiful, etc.). But "novel" has two importantly different senses here. The idea may be novel with respect only to the mind of the individual (or AI system) concerned or, as far as we know, to the whole of previous history. The ability to produce novelties of the former kind may be called P-creativity (P for psychological) and the latter H-creativity (H for historical). P-creativity is the more fundamental notion of which H-creativity is a special case.
Making art "mainstream"
The interest in using AI algorithms to create works of art is not new; it goes back decades. But recent advances in neural networks and deep learning has spurred innovation and activity in the field. In The Artist in the Machine, Miller has done a great job of taking stock of dozens of projects and initiatives that explore the use of different AI technologies in creating visual arts, music, poems, and stories.
One of the areas where artificial intelligence has made the greatest contribution is in enabling more people to express themselves creatively, regardless of their skills in wielding brushes and pastels. Artists will also find inspiration and new ideas through the eccentric workings of AI algorithms.
An interesting application is style transfer. A well-trained neural network can map the style of one image onto another one. It was first proposed in 2015 by Leon Gatys in a paper titled "A Neural Algorithm of Artistic Style" in 2015. The technique uses convolutional neural networks to transfer the style of one image to another.
According to bdtechtalks.com, Pix2Pix, another AI algorithm, can convert a rough sketch – say, the silhouette of a handbag or a shoe – into a real photograph. Pix2Pix uses a specialised form of generative adversarial networks (GAN), a type of AI algorithm that has become famous for creating fake photorealistic faces and wild works of art. GANs have been pivotal to many creative AI projects, including a painting that sold for more than USD 432,000. Artist Mario Klingerman used Pix2Pix to transform portraits into eerie, award-winning paintings. He believes that AI can help spur human creativity to a new level.
Moreover, as AdAge shows, creativity is an inherently human endeavour. The imagery and psychology behind advertising is all predicated on how it will relate to consumers on an emotional level, but that doesn't mean it can't benefit from a little AI ingenuity. An integral part of creative strategies is personalisation, but there's no need to manually produce multiple versions of the same campaign to test on varying audiences.
"AI is proving itself to be a revolutionary tool across all industries, and marcomm is no exception. The most significant improvement is the ability to target specific consumers and cater to their specific tendencies. On the content side, we are witnessing the birth of a plethora of algorithms, art AI, music AI, curator AI, critic AI, script writer AI, etc. These algorithms are not yet sophisticated enough to replace a human specialist, but they are proving valuable as a template for inspiration and as proof of concept. AI will most likely continue to improve and change our industries in even more fundamental ways, so this is just the beginning of our AI journey," said Mihai Cojocaru, technical & creative director at One Night Gallery & RADAR. In his projects he has seen perception changes in the audience and even among artists to some extent. Cojocaru and his team have worked with numerous artists who create in traditional mediums and who were initially a bit sceptical about using these technologies to enhance their creations. However, they were convinced of the usefulness and potential of these tools after the first few uses, and the resulting artworks serve as proof.
"The audience always has a mix of curiosity towards novelty and a slight shyness about interacting with it. We've always strived to deliver experiences with effortless interactions and that are instantly captivating so that people can engage with the artwork in a very personal way. It's exciting to see people embracing these new experiences and integrating them in their expectations about the art world. The general truth that older generations are more aversive to change holds true for these technologies as well but with a difference: once the user experience and interface is improved for a certain age or social group, the adoption rate tends to go up," said Radar's representative. He therefore believes that it isn't so much about facing aversiveness to change as much as it is about making that change understandable and useful to certain groups.
On the other hand, the younger generations are growing up with these technologies and new media art as the norm and they will be the drivers of the next cultural revolution and the bridge to the metaverse. "We want to help them become fluent in art & tech through our new education platform FAR – Future Artistic Requirements. This programme offers scholarships in emerging tech and it is youth oriented. These are exciting times, and we should focus on expanding understanding, skills, and adoption if we want to be an active and relevant part of the future," Mihai Cojocaru added.
The marcomm view
How much are AI and virtual reality changing the way people see advertising and interact with it? When human creativity is combined with the enormous computational power of AI techniques, we could push back the frontiers of our understanding of the world around us.
Rather than just being a faster way to analyse information, AI can become a stimulus for more creative thinking about how to use data by suggesting solutions humans may never even have considered. Creativity may be a uniquely human trait – but just as AI can improve the efficiency of other systems and processes, so too can it optimise the creative process.
"We think about AI as software that emulates human-like cognition. It's really just math at an enormous scale and it can be applied to an almost infinite number of use cases across every sector," said Keith Strier, EY Global and EY Americas Consulting Leader for AI.
According to Mihai Cojocaru, advertising is most effective online right now, and on the receiving end people are getting a higher level of customisation as ads are tailored for their specific interests and needs through the use of big data and AI. Some people find this invasive, but most of them get the benefit of a curated advertising experience that saves them time otherwise spent browsing for products and experiences.
"Another important trend in advertising has been the shift towards an experience-based format for establishing a brand presence for their fans and customers. For this purpose, we're seeing a big increase in the use of art and technology, more specifically through tech like virtual reality, augmented reality and even artificial intelligence. New media art & technology enhance artistic expression and allow users to engage in stimulating, immersive experiences that are more personal and rewarding than traditional advertising media," Cojocaru added.
Moreover, according to EY, one thing is certain: as customer expectations continue to shift, businesses will have to be ever more creative in meeting them. That's one need that will never go away – and AI may well be a key tool that can help enable a more effective creative response. Only with the strategic combination of human understanding and technology empowering human enterprise will you be able to create a truly effective, adaptive, creative organisation and succeed in solving future challenges.
Tools. Apps. Powering communication
While AI can serve as inspiration in the creative process, it can also help with more mundane tasks, especially in the digital field, where much of the behind-the-scenes work is far from glamorous. "It's about the augmentation of creativity. In the end, the human is really the one being creative, and it's more about how can you get better efficiencies," said John Smith, Manager of Multimedia and Vision at IBM Research.
In 2016, the IBM Watson cognitive platform was used for the first ever AI-created movie trailer for 20th Century Fox's horror flick, Morgan. Led by John Smith, , the project had Watson analyse the visuals, sound, and composition of hundreds of existing horror film trailers. Watson then selected scenes from the completed Morgan movie for editors to patch together into the trailer—ultimately reducing what could be a weeks-long process to one day.
In 2020, it launched the IBM Watson Advertising Accelerator, a new approach to dynamic creative optimisation for display, video, and OTT. No lengthy manual setup or preset rules involved. Instead, the artificial intelligence will do the decisioning and deliver personalised, high-performing creative at scale. Accelerator leverages IBM Watson machine learning to make sense of real-time consumer engagements and cookieless data signals to predict the best creative for each user or household, helping you not only achieve campaign success but also uncover meaningful creative insights.
A brand or agency provides its video assets—video sequences, voice-overs, music, end cards, call-to-actions, etc.—and IBM organises them into themes to feed into Accelerator. Using these themes, IBM Watson machine learning analyses hundreds of data signals such as weather conditions, type of device, time of day, day of the week or geographic location that surround the ad call. Then, in near real-time, Accelerator serves unique creative spots to each audience based on the likelihood of them taking the desired brand action, such as watching a video spot in full or secondary actions like visiting the brand website or making an online product purchase.
Communication is about understanding who is on the other side of the line and what is the most relevant message that will lead to the desired outcome of the interaction. According to Mihai Cojocaru, AI is helping us understand ourselves on a more fundamental level, sometimes revealing truths and tendencies that we wouldn't think about on our own and sometimes wouldn't even want to admit. This expanding understanding will hopefully facilitate more efficient and sustainable ways of communication.
"New media art is helping us appeal to new artistic aesthetics and expand the cultural landscape in ways that reflect the reality of a tech-driven society and paint a digital canvas for our future requirements and desires. This movement is allowing more creators to reach an ever-bigger audience and benefit from increasing material support for their work," Cojocaru concluded.