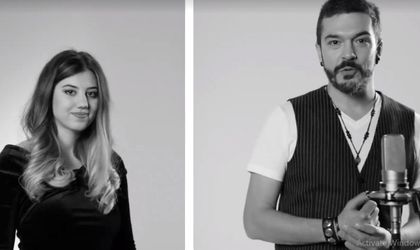 HMD Global, "The Home of Nokia Phones", launched the communication platform #Unitefor #Love, the first digital brand initiated locally.
The campaign's objective is to bring in the consumers' attention the fact that the brand came back on the market with an extended range of smartphones that have pure Android operation systems.
The #Unitefor #Love communication campaign brings together people in different fields such as music, theater and literature, alongside famous people, recognized for being brave despite their fears, daring in confronting with the obstacles and in their passion and loyal to themselves despite the barriers.
"We want to transmit a simple message to the public: we need to trust each other because each one of us is a never ending source of inspiration, motivation and continuous learning. We are together on the same road, in which we put on the first place the accomplishment of dreams and the love for our preoccupations," said Tomislav Himbele, head of Marketing CEE.
The campaign is developed by HMD Global alongside the Romanian Artists' Agency (RAA) and rolls online, being composed of seven promotion clips that will be posted on the Facebook Nokia Mobile page.
#Unitefor #Love starts with the video of Adrian Despot and Andrada Cretu, the Vocea Romaniei's finalist from the team Despot. HMD Global holds the exclusive license of the Nokia brand for phones and tablets. Nokia is a Nokia Corporation registered trademark.
Romanita Oprea