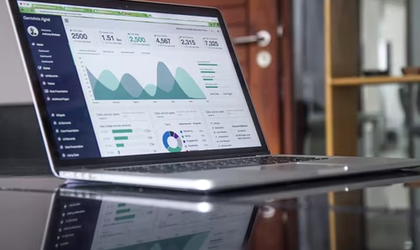 Everyone has something to sell. It can be a piece of advice, product, service, or even a helpful tip that can come in handy in times of need. Even if you are a giant corporation, having a warehouse full of products will not do any good for your revenue if proper strategies for sales are not put in place. Here are a few tips that can come in handy to gradually enhance your sales.
Build Credibility 
A business that thrives on sales needs to build credibility and trust with its customers. You should develop an online presence with a website and other online platforms. Make use of SEO techniques to rank your website on the first page of the search engines. Doing so will drive potential customers towards your online business. 
Pro Tip: Add a call to action button on your website's homepage. It can be as simple as an email address to get in touch with your representatives or an 'add to cart' button for your latest product or service. 
Research Your Competitors
You should always stay one step ahead of your competitors. Keep track of their new strategies and analyze the promotional campaigns for any strengths and weaknesses. Having a thorough understanding of the market can allow you to produce unique products and promotional campaigns that are likely to connect with the customer and drive your sales in the right direction. 
Keep Tabs on Your Performance
The last quarter's sales, revenue, and key metrics can allow you to analyze your business's progress. The primary reason for utilizing business metrics is to track business progress toward short-term and long-term objectives. Building a guide to sales enablement can allow your revenue, sales, and customer support to work together efficiently. An excellent system uses all departments and provides a coherent structure focused on raising sales. 
Learn about Your Customer 
By now, you must be aware that not every visitor to your website will end up making a purchase, and it is crucial that you focus on potential buyers. Taking the time to learn your customer's motivations, needs, and wants can do wonders for your business model. Design your products and services to serve your potential customer's interests better. 
Develop an Efficient Marketing Strategy
An efficient marketing strategy and steady sales are directly proportional. If a buyer requires your service or product, they need to know that it exists first! Marketing allows you to bring awareness to your business and raises viewership. Sales involve turning this viewership into potential customers to generate revenue. 
Promotional Campaigns
Suppose your business is expecting a ton of sales for its upcoming product. In that case, you should develop and run a promotional campaign alerting customers of the launch. The strategy can also be used for existing products by providing potential clients with discount codes. Promotional campaigns are an effective way to engage with existing customers and drive potential buyers towards the product to increase sales.
Connect with Your Customers Visually 
Humans have been fond of stories for many years, and many businesses worldwide utilize the powerful and exciting tool of storytelling to increase their sales. Building a visual connection with your customers can aid them in connecting with the product emotionally. It also acts as a word-of-mouth marketing strategy that becomes part of the customer's daily life. Not only is it effective at engaging with your existing customers, but it can drive up the viewership of your website, thereby increasing sales.
Help Your Buyers Make an Informed Decision
What would it take for you to buy a product online? You will likely be looking at the website for hours, skimming through its reviews, and reading multiple blogs on the product or service before spending your hard-earned money on it. The process is not any different for your potential customers either. 
Build a comprehensive resource center and excellent customer service that assists your potential buyers in making informed decisions. Any complaints should be dealt with promptly, and the customer should always feel welcome in the business. It will help build a personal relationship with the buyer and increase the likelihood of a sale.
Pick the Right Price
Picking the right price is an essential factor in driving up your business's sales. Before determining the price, make sure to research your competitors and consider all the costs associated with providing the product or service. The ideal strategy to increase sales is to provide the product at a lower price than your competitor. 
Whether you are running your startup or working as a representative for a company, trying to increase your sales will not happen immediately and will require some time. Try out multiple strategies, adapt to the market's current trends, learn from interactions with customers, and develop an understanding of what motivates them to buy.