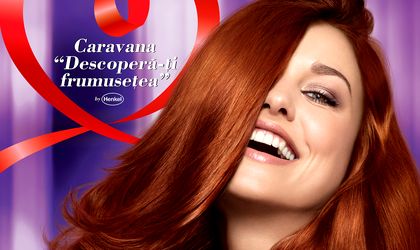 FMCG player Henkel Romania announces the launch of its social responsability project "Discover Your Beauty" caravan that is rolled out in October, in four locations in Constanta county.
The caravan wants to inspire the girls and women to highlight their natural assets and to gain the confidence in their beauty.
"The project enters the list of social responsabilities initiatives of Henkel Romania that wants to support and encourage the girls and women to believe in their beauty and in their potential  of succeeding in life," pointed out Gabriel Barbu, general manager, Beauty Care division at Henkel Romania.
In every one of the four selected locations there will be sessions of hairstyling with stylists and volunteers in behalf of the Association Together For The Future Constanta. The beneficiaries of this initiative will be 40 girls and women.
The campaign is communicated by agency Galeriu & Partners PR.
Romanita Oprea