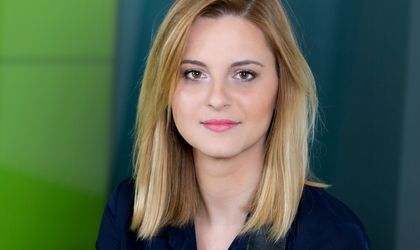 Groupama, leader of the insurance market in Romania, selected Golin as its partner for developing and implementing its communication strategy, following a pitch that took place at the beginning of 2017.
"In order to continue the coherent and efficient communication with the stakeholders to whom we are addressing we need a partner with experience in the financial communication and that will know the insurance industry. Golin convinced us, therefore the decision to work together came naturally," said Georgiana Miron, Marketing and Communication Director for Groupama Insurances.
"Throughout the years, Golin has been involved in coordinating some of the most complex projects in the financial field: rebrandings, strategies of corporate governance, promoting the education platforms and the listings to the stock exchange. The insurances represent a new challenge for Golin and we bring in our partnership with Groupama our expertise in financial communication built during the last 10 years," also said Monica Botez, Managing Partner, Golin.
After receiving the Groupama account, Golin becomes the only PR agency in Romania that has a complete portfolio of clients in the financial services' industry – an investment fund (Franklin Templeton Investments), a bank (BRD – Groupe Société Générale), a bank association (The Romanian Banks' Associations), technology in payment processing (Mastercard), brokerage (Tradeville) and insurance (Groupama).
Golin for Groupama Insurances team includes Ana Maria Gardiner (Director), Andrei Mehedintu (Senior Media Associate) and Ovidiu Lazar (Junior Media Associate).
Romanita Oprea