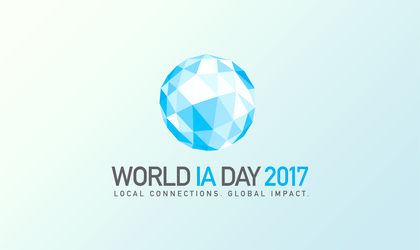 Having reached its sixth edition in Romania, WIAD (World Information Architecture Day) will take place for the first time in Iasi, on February 18.
The already famous conference dedicated to the informational architecture stands this year under the sign of a very important and in-trend theme: information strategy and structure. Re-uniting experts in the field and members of the digital departments of top companies, designers and specialists in digital marketing and AI (Artificial Intelligence). WIAD is initiated by the Information Architecture Institute (IAI) from USA and takes place on each year basis.
"Having the last years' experience in Bucharest we are glad to bring this event in Iasi where the participants will discover unique ways about the structure and strategy information," stated Georgiana Dragomir, managing director of Grapefruit.
The Iasi' event's speakers are specialists such as Iavi Rotberg- Head of Business Analysis Endava Iasi, Corina Cilibiu – Lead Business Analyst at Ness Digital Engineering and Andrei Postolache – Co-Founder & Trainer Introspecials.
Grapefruit is a user experience digital agency with offices in Iasi and Bucharest.
Romanita Oprea