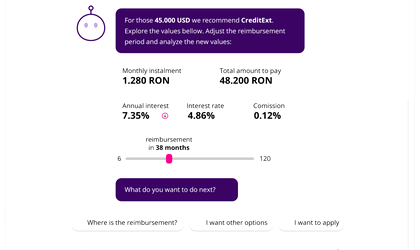 Digital consultancy and user experience agency Grapefruit launched Picard, a digital tool for generating leads, an alternative to the classic forms, making the transition towards the chatbot type conversations. 
The tool was developed in more than one and a half years and it passed through several stages of research and pre-validations with multinational companies in different industries (from banking to auto, telecom and FMCG).
"The generation of new leads is a challenge for many businesses and we are sure that Picard is one of the success solutions that we can implement into a campaign," said Georgiana Dragomir, managing director Grapefruit.
The Grapefruit team that created Picard includes Alecsandru Grigoriu, head of product; Georgiana Dragomir, managing director, Flavian Cristea, digital strategist, Marius Ursache, founder & shareholder. escortbayan.xxx/istanbul
Romanita Oprea