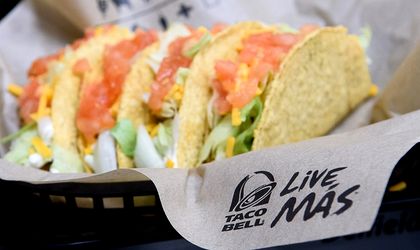 With Romanians developing a taste for Taco Bell and researches showing Romania was the ideal place for the Mexican inspired brand, Sphera Franchise Group, the biggest food service group in Romania, started preparing the launch since 2016.
"The first part of 2017 was a planning period, during which Golin and Taco Bell shaped in detail the communication strategy for the launch on the local market. Of course, there were already voices on Facebook demanding for a Taco Bell opening in Romania, but the objective was for the general public to know the brand as good as possible until the official opening and also after," said Monica Eftimie, chief marketing officer, Taco Bell Romania.
Communication for the launch started in the end of August, when the new Facebook and Instagram pages Taco Bell Romania were launched and more social media activations followed soon.
The teams communicating for Taco Bell in Romania:
Taco Bell Romania: Monica Eftimie (chief marketing officer), Andreea Boala (brand manager), Tina Cretu (digital manager), Cosmin Canteri (LSM manager), Claudia Porojan (senior PR & CSR manager).
Golin: Roxana Diba (head of brand communication), Marina Constanda (manager), Bianca Cenusescu (media associate), Mihai Stanciu (senior digital manager), Bianca Stoica (digital associate), Andreea Slujitoru (junior digital associate).
Romanita Oprea