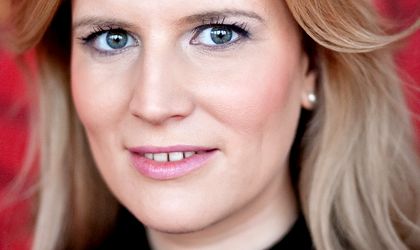 Irina Roncea is the new deputy managing director of Golin Romania starting July. Monica Botez, after 10 years in the Golin team, out of which the last three as managing partner, decided to follow another road that starts with a sabbatical.
"Irina has been always showing us that she is the epitome of the Golin's spirit: ambitious, courageous, loyal, fun. And, maybe more important than anything, has a very big quality: loves Golin with passion! I don't know anyone more capable than Irina to surpass the story about force and success that Monica created and I am sure that, alongside the other 34 people in our team, will bring forth the history #courageouslyhappy of Golin's brand in Romania," said Hortensia Nastase, vice-president Creative Services, Lowe Group.
With over 12 years' worth of experience in communication and extended expertise in brand and corporate strategy, Roncea coordinated during her 6 years at Golin the communication activity for tens of clients from industries like financial-banking, telecom, pharma, FMCG or real estate. She also has an extensive expertise in CSR, as she handled for 2 years the communication for one of the top education NGOs in Romania.
Romanita Oprea