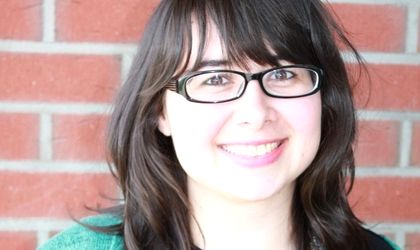 g7 Marketing, a key player in the Romanian Retail Marketing industry, announced the merger with WaveCrest Group, a leading European shopper marketing & experiential agency, embarking on a journey to create the next-gen brand amplification agency. BR sat down with Florina Zamfir, Country Manager g7 WaveCrest (former CEO g7 Marketing) about the changes the agency is going through, how was 2021, the pandemic, the local industry, goals and many, many more.
How would you describe the year 2021 for g7 Marketing?
Probably the words that describe it best for us are "renewed focus", as the strategy realignment workshop we've held in January set the tone for the entire year. A year in which we revisited our brand promise, doubled-down on our core capabilities and focused 100% on the medium where our work truly shines: the retail ecosystem.
What were the most difficult aspects? What about the best ones?
2021 was still heavily impacted by the sanitary restrictions brought on by the pandemic. This meant that quite a lot of marketing budgets earmarked for retail support simply froze, got reallocated or even vanished in thin air. So, on the commercial side, it was a difficult year. On the other hand, on the operational side, we had a lot of progress in a direction on which we've set our eyes on since 2018: building a hybrid work environment, in which our team, supported by a set of digital tools, can do its work best, regardless of the physical location.
What are the things you are most proud of?
In terms of work, there were a lot of campaigns we are really happy with. Clients have been more willingly than before to spend on retail visibility assets, so we've got the chance to see creative ideas that were implemented in the field 1on1 with what was designed by our creative team. So that's a nice win, both for our ego and our clients' revenue. In terms of operations, we are proud of the elasticity we were able to bring in operations, scaling up or down as required by each month, while still maintaining focus and safeguarding the quality of execution. Also, we're happy that we've managed to accelerate our digital transformation and roll out the PortalHR and Sample It platforms.
How much time do you believe we will see the impact of the pandemic on the marcomm industry in Romania?
We see a lot of dynamism on the market right now, the flow of projects is on an increasing trend and, save for the tragic war in Ukraine, there were good chances for the level of activity to get back in 2022 to the 2019 level. There is also a tendency from the industry to revert to the pre-pandemic framework and tactical activities. But we don't see quite the same things from shoppers. We believe that some changes that happened during the pandemic in consumer behavior are here to stay. Like the expectation to have everything delivered to them, the easiness of shopping online or the limited willingness to interact in close quarters with brand endorsers.
How do you see the local advertising right now?
After these two stale years, we feel like there is a strong desire to move forward. Both from the clients' and agencies' sides. To get back at creating brand experiences and bring to live creative ideas. In the shopper space, there is more digital infrastructure now in place, like SampleIt or Tappy, that allow agencies to create blended, omnichannel projects and also clients' attitude is more open towards new approaches. There is a constant pressure on human resources, as tech companies become a competition for agencies when it comes to talent. That's why campaigns such as UAPR's "Make a job of it" (https://uapr.ro/faunjobdinasta/) can be really valuable in attracting new people to the industry.
In what type of pitches do you want to be invited in 2022 and why?
Well, it's no secret that we're not big fans of pitches. We'd rather focus our efforts on building on top of the relationships with the brands we already work with and develop the scope and the depth of the work we do for them. The first client we've signed 22 years ago when we've opened the agency is still with us today. So, this fact should speak about our approach to clients and partnerships. This being said, of course we are interested in projects where we can add value, in particular through retail design, in store visibility and dedicated retail support teams.
What do you believe to be the main trends for this year and why?
There is a consolidation trend within Europe. Agencies start getting together in order to benefit from increased scale and cross-capabilities. We see also the rise of "On-demand" in shopper marketing, moving from a strategy of pushing campaigns towards shoppers to an approach in which we draw them to brands. We expect also to encounter more permanent brand-support teams in the field, moving from tactical campaigns to strategic all-year round presence in retail. Of course, all the tech that appeared in the market will lead to a better marriage between online and offline and we will see more often truly omnichannel campaigns.
Name 2 myths that still hang around in the industry and they shouldn't?
I will name one that lives mostly with clients and a second one that is widespread within agencies. Many clients believe in the effectiveness of pitches. Get on board as many agencies as possible, so you have a lot of room to make your choice. But this is such a resource wasteful process. For the client, and even more so for the agencies. A sound procurement process should always start in the marketing team, not in the purchasing department. It should start with some questions. Do I like the work that comes out of this agency? Do I like the way they work as a team? Do I like the way they treat their workforce and their suppliers? Can I trust that they will care about my objectives? We strongly believe that there is a right agency for each client. But the matchmaking shouldn't be done through a pitch, but through a thorough research effort that can help find alignment in values, culture and objectives. All under the blessing of good chemistry. And you can't find out this sort of stuff through a pitch.
If we think about life in the agency, the "long hours" is a myth that is quite damaging. There is no glory in working till 10PM. If anything, it is a failure on behalf of the agency to ensure a proper workflow, a healthy culture and a transparent stream of communication.
What is your goal for 2022 in terms of revenue, but also new clients, employees, etc?
Our main focus for this year is facilitating the smooth integration with the international group we've merged with. In terms of revenue, we've scaled down the projections, since the war in Ukraine had ripple effects also in the budgets of some global FMCG players we work for. We expect to finish the year with an 8M Eur Turnover. In terms of new clients, we are actively looking at two sectors in which we are not present yet: automotive and alcoholic beverages. We feel like there is a good match between these industries and our capabilities and we probably haven't given them the deserved attention until recently. Talking about employees, we just aim to maintain our HR turnover rate above the market average. We are really keen on keeping on board 100% of our colleagues that share the same values with us and feel comfortable within our culture. We feel like this makes all the difference. Both for the individuals and for the overall team's effectiveness.
Where is the local industry still lacking and what can it be changed?
Being part of the EFMP network (www.efmp.com) for close to 10 years now, we can surely say that the landscape in Romania has changed and it did a lot of catch-up with the developed Western markets. Basically, in the East, we are talking now about the same challenges as in the West: recruiting quality human resources, finding tactics for the omnichannel user journey, fostering digital transformation within operations. On this last topic, our local industry has some work to be done. Digital infrastructure has developed quite a lot during the past few years, and there are tremendous benefits for all stakeholders involved (clients, agencies, field staff) in adopting such tools. They can also have a huge impact in work clarity, work discipline and overall workflow effectiveness. All in all, we feel like the advertising industry (not only retail/shopper marketing) has come a long way during the past decade. We're not a fringe market anymore. We are recognized as a creative force, we have all major networks present in Romania, and, with the first ad-men pensioners (kudos to @Sorin Pssata), we're not talking anymore about a "nascent" industry anymore.
Why did you decide to join WaveCrest Group?
Since the onset of the agency, we've strived to stay at the forefront of the industry and model our operations based on a strong organizational culture, sound work ethics and a sheer determination to create positive outcomes for our clients and our team. We've always looked for clients that share our vision and for partners that care about the same things as we do. In WaveCrest we found an agency with a similar mindset to ours. We found the same care and appreciation for people and the same vision regarding what the future of brand experience looks like. One driven by creativity, fueled by data and supported by digital tools. That's why it proved to be the right option for us moving forward.
What will change and bring new for the agency?
g7 continues to operate as usual in all of its business areas, for all current clients, with the added know-how and capabilities of a pan-European agency. Due to strong brand equity, g7 will keep its name and function under the g7 WaveCrest logo. Under the new structure, the existing management team will continue its work, with the possibility of accessing new roles within the group.
For g7's clients, being part of the WaveCrest Group will bring an extended services portfolio and one of the most developed retail marketing tech stack, custom built for the industry. It can also offer Romanian brands seamless access to European markets. Going further, the Romanian branch will start gradually servicing also international brands and the Nordics market.
For the agency's employees, the merger opens new opportunities of working on international accounts, cross-markets jobs mobility and specialization in newly established Excellence Hubs. With further alignment under the WaveCrest umbrella, a strong emphasis will be put on ESG (Environmental, social, and corporate governance).
What are your main hopes and why?
I hope that we, both as an industry and as a society, can work more on the issue of Trust. Maybe it's a legacy of the communism, maybe it is (yet) a cultural thing in Romania, but I feel like there isn't enough trust to go around. More trust will make everyone's life and job easier, happier and more productive. This is a thing that we're trying to do differently in our agency. We start by giving trust to our clients, suppliers and employees and revise afterwards if we are proven wrong.
How would you describe yourself as an advertising professional and entrepreneur?
Well, I like to think of myself as a growth agent. Because growth is engrained not only in brand building and business ventures, but also in our human nature. We strive to become better, more capable, more knowledgeable and, dare I say, happier, tomorrow than we were yesterday. But I believe growth shouldn't come at all costs. Growth should be sustainable, leveraging strong points and being aware of all the diverging needs and objectives that happen in our life. This is what I'm trying to do every day at my job. As an advertising professional supporting brand building for our clients, as a team leader, supporting personal autonomy for our colleagues, and as an intrapreneur within the WaveCrest Group, supporting the development of the next generation brand amplification agency within Europe.