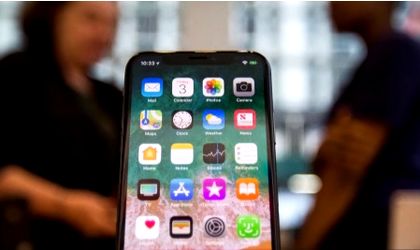 The project total's value is of RON 218,715, 85 percent of which being covered from Orange Foundation's financing, through the financing fund Lumea prin Culoare si Sunet (The world through color and sound) and was developed by The Romanian Association of Authorized Sign Language. The app promotes and develops the sign language for all the interested parties, but also the interpretation services.
In Romania there are 23,000 adults and 2,000 children with hearing deficiencies, but the app can be used by anyone that is interested in learning the sign language. Its usage has been promoted in 10 institutions and specials schools in Cluj Napoca, Bucharest, Timisoara, Iasi, Alba Iulia, Craiova, Buzau and Vicovu de Sus, Suceava County and can be used in the school and extra-school activities, the institutions being offered 54 tablets that come in the support of those over 400 persons with deficiencies, volunteers and teaching staff.
The dlmgLSR app is the continuation of the project in partnership with the Orange Foundation through which there were developed two websites (www.dlmg.ro and www.ailg.ro) that contain a dictionary for the describing of the 6,000 signs and video expressions, as well as a collection of stories interpreted in the sign language.
"We see a real need, especially in the children with hearing deficiencies' lives to manifest their emotions, the intellectual curiosity and the artistic talent, but in their own language, the sign one. Therefore, we chose to build this app, a communication bridge between the people with hearing and talking deficiencies and the ones around them, for a more active involvement of the first category in the community life," said Rodica Bogdan, manager of the project "App in the sign language – dlmgLSR."
Romanita Oprea