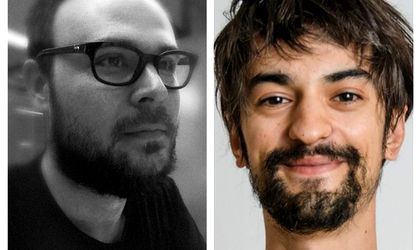 FCB Bucharest agency has appointed Dragos Raicu as head of copy and Emanuel Borcescu as head of art.
"They have on their side the experience, the passion and the respect for this job, proven every day on the brands they have been working on. I am happy that I have them besides me and that I can count on them," said Claudiu Dobrita, creative director FCB Bucharest.
With a 10 years' worth of experience in the industry, Raicu started his career as junior copywriter at Grey Bucharest. There he won his firsts creation awards with a print campaign nominated at Cannes Lions. He has been working for 6 years as senior copywriter at FCB Bucharest, with focus on new business. He was appointed head of copy for his creativity and passion concentrated in every project he worked on.
"In the new role I saw myself wondering more often than usual about the question: what is a copywriter's biggest challenge? I think the answer is the fact that the power of a concept and storytelling don't depend on the budget. (…) In the agency, the real fight we take every day is with this problem: how do we succeed in generating at the job things that are as cool as those we like during our free time?", said Raicu.
Borcescu has been working in advertising for 12 years as art director and illustrator, for different clients such as Staropramen, Bucovina and Sobranie. He had works entered in Lürzer's Archive and awarded at AdPrint, but also artistic works exhibited in galleries and art catalogues in Bucharest and abroad. He has been a part of the FCB Bucharest team for 5 years.
"I think that the new challenge is to understand every Art Director in the team, in the sense of his native abilities, the talent and the interest for different arias, such as: illustration, photography, typography etc. and to build together, starting from that point. Of course that at the end of the adventure that even the ones that are at the beginning of their experience to reach a certain versatility, absolutely necessary in this job. And not the last, this thing to be seen in their Art Direction craft for the clients in our portfolio," said Borcescu.
Romanita Oprea