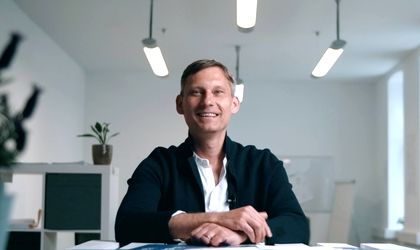 Golin announced the launch on the Romanian market of the all-in-one mobile financial app Fairo, which helps freelancers to simplify the management of their finances and administrative tasks. In 2022, Golin will develop an integrated communication strategy for Fairo, preparing a mix of influencer marketing, media relations & special projects.
The app developed by the Austrian startup Creative Dock, with the support of Raiffeisen Bank International, was launched with the help of Golin on the Romanian market, starting with August 2021.
"Fairo responds to a growing need in the world of freelancers: to be able to manage all your operations in one place, without hassle, including those related to invoicing, cash flow tracking, tax reporting, and other administrative operations. We are excited to be able to communicate a useful and innovative tool at the same time, for which we have set out with a customized communication plan. We have lots of ideas on the horizon for 2022 and we can't wait to see them come to life as we work with a brave and creative client, so the perfect mix for super results", declared Roxana Dibă, Golin Managing Director.
The communication campaign began with the launch of Fairo through a game: an escape room in which were invited all the freelancers that wished to escape from a world where the burden of administrative activities kept them prisoners and to regain their free time. The escape room was the perfect mirror of what you could do much easier if you would have Fairo with you, the partner who helps you with everything related to invoicing, business cash flow tracking, tax calculations, and reporting.
"We chose Golin because we wanted a professional partner with experience and vision to be on the same wavelength when it comes to our start-up energy and vibe that sets things in motion. With the launch of Fairo, we want to make it easier for freelancers to focus on their core activity and save time by providing them with an integrative solution to simplify business administration and business finances. We know that our product will be of great help to freelancers in Romania." declared Igor Prerovsky, CEO Creative Dock Austria.
Fairo started its journey by making its invoicing features available to freelancers operating as PFA, PFI and sole owner SRL. In Romania already more than 2.000 customers enjoy Fairo's invoicing tool, allowing them to create invoices in 60 seconds, on the go, in multiple currencies and languages. The FairoSync payment-pairing technology ensures that Fairo customers are always up to date with which of their client invoices have been paid, are overdue, or outstanding. On top of, they can easily and securely track their business income and expenses by connecting their bank accounts to the app with a read-only connection.
In 2022, the Fairo team plans to launch more functionalities, including tax calculation and reporting features.
Fairo is available for free in App Store and Google Play Store and it now even welcomes new users by rewarding them with a 50 lei bonus for creating their first invoice with the app.
The Golin team for Fairo: Cristina Butunoi (Deputy Managing Director), Ioana Barbu Florea (Senior PR Manager), Adrian Anghel (Digital Manager), Alexandra Dumitru (Senior Media Associate), Anca Mangra (Junior Media Associate).