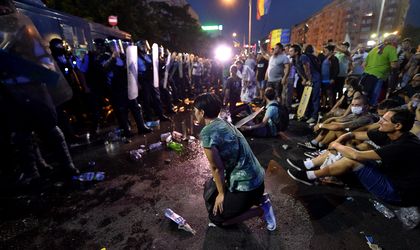 The European Commission, the executive arm of the European Union, has condemned the aggression against journalists that was recorded during Friday's protest from Bucharest.
Teams of journalists from Romanian and abroad were among the victims of the aggressive intervention of the gendarmes.
"It's important for representatives of the press to carry out their activity," said a spokesperson of the EC quoted by Austrian broadcaster ORF. A TV crew from ORF was among the victims of the brutality of the gendarmes. The action of the local security forces generated a reaction from Austria's chancellor Sebastian Kurz. He asked for clarifications regarding the incident.
More than 400 people were injured during Friday's protest in Bucharest. Around 100,000 were calling for the resignation of the government led by Viorica Dancila. Romanians from the Diaspora also attended the protest.