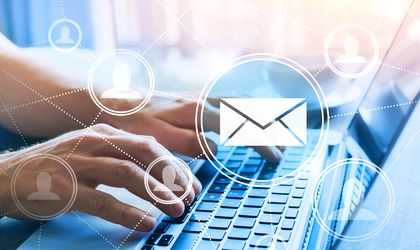 In today's world, e-commerce is growing at a rapid pace. In 2021, the turnover of the global e-commerce market was 20.31 trillion US dollars, and further growth is expected. In the conditions of a growing market and increasing competition, it is necessary to constantly be aware of industry trends in order to increase sales and ensure better business results. For this, the company must be not only successful but also easily recognizable and have its own individual and attractive brand.
But unlike product advertising, this task requires some time, and its effect will be obvious in the medium and long term. This is the main reason companies learn to choose the right tools for their marketing strategy. One of these tools is email marketing, which is an effective way to communicate with clients using email newsletters.
Main Advantages of Email Marketing for Business
Email marketing is a tool for addressing people who use email in their everyday life for business or personal communication. It is considered part of Internet marketing. With the help of an email, marketers contact their potential customers with certain information that contains important details about a service or product and prompts the user to be interested in this product or service. Mailing also makes it possible to effectively conduct a mass survey with little expenditure of resources and time.
Email marketing provides many opportunities to use it for various purposes and types of business. In general, it is possible to distinguish the following directions of using email marketing in business:
Return of the audience to the site and conversion into potential customers. Using this opportunity, the business can make a newsletter for those who visited the site and were interested in information but have not accessed the service for a long time. It is advisable to indicate interesting information that the user may have missed and list a number of advantages in order to turn the user into a potential customer;
Learning to work with the product, platform, and application. It is a good opportunity for businesses with an exciting and unique product, such as an app. It is possible to use a newsletter for existing and potential customers who use or will use this application. You can also indicate advantages, secrets, and features and also show how to work with it correctly;
Direct sales. This involves offering a service by sending potential customers a beautifully designed email, adding brief interesting information, offering a profitable offer, bonus, or discount;
Supplementing the company's services. This involves sending various service messages.
The advantages of email marketing that will help in creating a competitive company include the following:
Return of inactive customers by means of mailing;
Increasing conversions using segmentation;
Rewarding loyal customers;
Brand reputation management;
E-commerce sales support.
5 Email Marketing Tools for Business That Deserve Your Attention
Check out the best email marketing tools for business below. They will help achieve certain business goals, so try to study the characteristics of each carefully.
Stripo
Stripo.email is a platform for creating HTML email templates. Organizations and individuals can use this HTML email builder to create an email for mailing lists, promotional campaigns, automatic notifications, etc. Emails created in Stripo are automatically optimized for desktop and mobile device screen formats.
Emails are generated in the constructor, where their structure and design are created by dragging elements from the toolbar onto the layout. Emails can be created both from scratch and using a ready-made template. In total, Stripo has more than a thousand templates on various topics.
Created emails consist of blocks. Text, images, videos, buttons, links to social networks, banners, separators, HTML code, forms, and other components are available for insertion into the block. The general design of emails is configured. Fonts, background, the general style of letters, buttons, and adaptability settings can be easily set. There are a large number of settings for the added elements, which allows for creating a unique email without any problems.
Designmodo
This is another one of the free email marketing tools for business that deserves special attention. This service offers business owners a variety of design solutions for websites and emails. Designmodo can be used to create beautiful and effective newsletters that your subscribers will actually want to read. Thoughtful and attractive emails will increase the likelihood that the audience will not lose interest in your company.
Visme
Visme is a cloud-based online editor. The necessary elements are added by simple drag and drop. Visme has many tools for creating impactful emails, presentations, infographics, data visualizations, reports, and resumes. The library has many templates prepared by professional designers. The projects created on their basis will look great on any screen due to high-resolution images. You will also find millions of free photos, thousands of vector icons and graphics in any style, and hundreds of fonts. The interface of the Visme online editor is intuitive and allows users to create any kind of content easily.
Program functions:
Animations and interactive elements;
Integration with third-party services;
Quick search in a large library of templates created by professional designers;
Privacy protection;
Possibility of use without the Internet connection.
SparkToro
SparkToro is another tool that can come in handy when creating a marketing campaign. This platform will help you identify all the sources that influence the interests and opinions of your audience. The audience analysis feature allows accessing information about what your users like to read, listen to, watch, and what topics they are generally interested in.
Such data is an invaluable source of information and helps you get to know your audience better and understand what your customers have and what they want from you. Based on the analysis, you can not only make the newsletter attractive and interesting for the audience but also save time, money, and effort.
Grammarly
Emails should be visually appealing and include useful information. No matter how you design your email newsletter, your texts should be clear and free of errors. Grammarly or any other similar service that analyzes content using artificial intelligence will provide you with the necessary writing support. It will help you create high-quality mailings that will resonate with your audience.
In addition, well-structured and well-written texts will allow users to focus on the content of the email, and they are more likely to understand what you want to tell them. Grammarly will recommend the best words to use, helping you find the right wording to express your brand identity and grab readers' attention.
Thus, email marketing remains one of the most effective ways to attract the target audience's attention today. Numerous studies confirm the effectiveness of mailings, and a properly developed strategy allows you to develop a brand and better satisfy the needs of consumers. That is why email marketing should be one of the key elements of e-business promotion strategy. And in combination with other ways of attracting consumers, it will provide the maximum effect.
Apply the best email marketing tools described above in your business and get undeniable benefits!
Photo: dreamstime.com