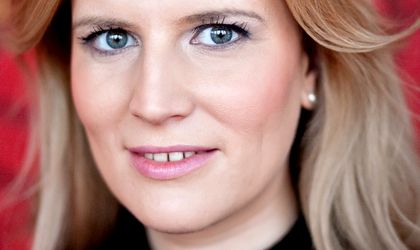 Golin was chosen on a local level as Electronic Arts Romania's PR agency, after winning the pitch organized by the PC, console and mobile games producer. Golin will coordinate the corporate and brand communication as well as the social media activities of Electronic Arts Romania, with a strong focus on the recruitment of talent and employer branding.
By Romanita Oprea
"Romania has one of the most accelerated growth rhythms in IT&C in this part of Europe, and EA Romania highlights itself as one of the most visible companies in the regional ecosystem. Many of us here, at Golin, grew up with the games that were developed by Electronic Arts in Romania and we continue to be big fans of some famous products such as FIFA, Need for Speed or NHL, to mention just a few of EA's titles. We are truly delighted by this opportunity and now we are starting to work with all the passion and inspiration in order to offer EA the best solutions. We are sure that we will have a solid partnership with Electronic Arts Romania, one based on common values and passions, but also on the fact that together we will generate a relevant communication that has valuable insights at its basis," said Irina Roncea, Deputy Managing Director, Golin.
"Electronic Arts Romania has exceptional people that create great games with the help of numerous technological innovations for users worldwide. Starting in 2006, we've constantly expanded and developed the local teams and, alongside this growth, we've enjoyed extraordinary accomplishments and became a center of excellence in the development of games and technology. The Golin team convinced us truly that it has the expertise, the passion, the creativity and the right ideas in order to help us pass to the next level and to maximize the experience we offer as one of the most important employers in the IT industry in Romania," said Andrei Lazarescu, Senior Producer, Electronic Arts Romania.
Golin's team that took part in the pitch includes: Andrada Busuioc (Executive Director, Corporate Division), Florin Merla (PR Manager), Adina David (Senior Media Associate), Maria Fasie (Senior Media Associate), Oana Pohrib (Digital Manager) and Geanina Radulescu (Digital Associate).