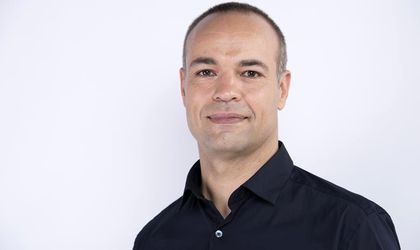 IAA Romania and UAPR opened the submission period for the 15th edition of Romanian EFFIE Awards. The entries in the Effie 2018 competition can be done until May 21, with three different deadlines: early bird deadline, on time deadline and last chance deadline.
The Organization Committee included new categories in the competition and redefined a part of the already existing categories. Therefore, this year's competition is now structured in 15 basic categories representing different market areas and 16 special categories.
The newly introduced categories are from the section of special categories and encourage the original content created by the brands, but also the use of technology in developing the communication campaigns: Branded Content, Branded Utility, Data-Driven/Programmatic, Media Idea that takes the place of last year's category Media Innovation offering a vaster definition and Business to Business, that comes back in the festival.
"Effie remains for the communication industry in Romania one of the most relevant competitions, an incontestable validation that the quality marketing brings results in business. For 2018 the Organization Committee proposed itself in the first place to bring even more presence to each awarded prize, refining both the structure and the categories' definition. We wanted their evolution in line with the international Effie standards, but also with the industry's developing, encouraging therefore areas such as content and digital. The evaluation process' clarity and rigor were other two key subjects, here the Committee working for a more efficient participants', jurors' and moderators' information system regarding the categories' rules and the international evaluation standards," said Mihai Trandafir, president of the Effie 2018 Organization Committee and managing director UM Romania.
The agencies and companies can enter in the competition works rolled during January 1 – December 31 2017, respectively January 1 2015 – December 31 2017 for Sustained Success that awards the brands' continuous efforts of at least three years. The Entry Kit and all information regarding the entering in the competition can be found on the company's website: www.effie.ro.
The Effie 2018 Organization Committee comprises Bogdan Nitu – managing director Webstyler, Dana Nae Popa –  managing director pastel, Irina Pencea – managing partner Jazz Communications, Laura Barbu – director brand and marketing communication Vodafone, Oana Petroff CEO Mediacom, Raluca Mihalcea – senior brand manager Rompetrol, Roxana Baias – marketing director Residential Segment Telekom Romania, Stefan Chiritescu – head of strategy Kubis Interactive, Stefan Teodorescu – head of strategy and innovation Ursus Breweries and Victor Stroe – head of strategy and associate director Leo Burnett Romania.
Romanita Oprea