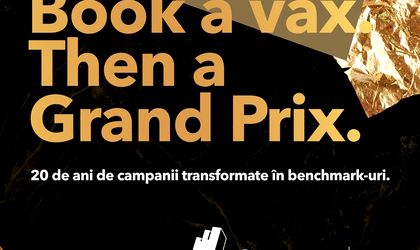 Over time, EFFIE has built a real source of inspiration, creativity and efficiency for the Romanian marcom industry. Big campaigns have become even bigger, people in the industry even better, and their results even more efficient. Year after year, the efficiency bar was raised higher and higher.
This year's edition is a very special one for EFFIE Romania, celebrating not only the efficiency of 2022, but all successful campaigns and the people who stood behind them from 2004 up to now. Starting from the idea that a picture is worth a thousand words, Publicis Romania, the creative partner of this anniversary edition, gathered almost 20 years of Grand Effie winning works in a gallery especially created to honor all these campaigns that have become real benchmarks of excellence for Romanian and international marcom.
Past award-winning campaigns are still used in agencies or in our clients' briefs as examples for tomorrow's campaigns. And, year after year, we try to replicate the success of those campaigns or even to overcome it. We used the most awarded campaigns in the last 20 years to talk about the next 20. A unique opportunity to bring together our industry's  best campaigns, the people who worked on them and their excellent results. – Seba Romano, Group Creative Director – Publicis România
 Looking at the anniversary communication campaign for EFFIE Romania's 20th edition, we realize that as far back as 20 years ago, great useful things were done in Romania. I am proud to have been contemporary with so many successful campaigns, which raised the standards through efficiency and entered the culture of the advertising industry through creativity. In addition to the Grand Effie campaigns we see today, let's remember the dozens (even hundreds) of Effie Gold, Silver and Bronze Awards that demonstrate how valuable our advertisers are. Thank you, Publicis Romania, for the idea that crowns the essence of the Romanian marcom industry of the last 20 years. – Victor Dobre, General Manager – IAA
This year's Effie Awards Gala will celebrate, in a very special edition, the value and efficiency of Romanian marcom from 2004 until now, applauding real benchmarks for today's and tomorrow's industry. The poster gallery can be found here: https://www.effie.ro/effie-20/
Publicis Romania credits: Sebastian Romano – Group Creative Director, Alin Badiu – Group Creative Director, Alex Deaconu – Art Director, Cătălin Albu – Head of Client Business Management.