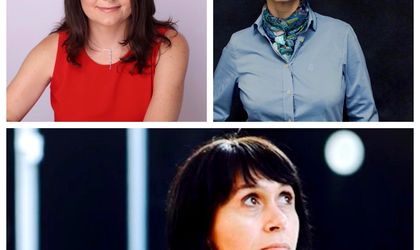 The judging at Effie Romania 2017 competition will be moderated by high level specialists from research agencies and companies: Adina Nica, Research & Marketing Consultant Open-I Research, Adriana Gherman, Management Consultant, Dan Zloteanu Business Consultant & Marketing Researcher MRI Research & Consulting / part of TheNetwork, Daniela Hariuc  Head of Market Research & Geo-Marketing Telekom Romania, Diana Flutur, Executive Coach, Madalina Carstea, Global Project Europanel/GfK and Roxana Baias, Marketing Director Residential Segment Telekom Romania.
The moderators will have the role of initiating and leading the discussions between the members of the jury that is comprised of 90 professionals in top management companies, but also in the academic field. All these discussions will contribute in the end to creating the Effie Insight Guide – a material that will sum up the jurors' most important reactions and suggestions about the observed trends, meant to help the agencies and the clients create campaigns as efficient as possible, gaining a better image over the market.
The entry of cases, the judging and the moderation processes are done in a space formed of four key-points: Communications challenge and objectives, Strategic insights and idea, Bringing the idea to life & Results. The Effie 2017 Judging Process will be developed in two stages: one for establishing the finalists and the second one for choosing the winners. Unfortunately, all FlexiSPY Reviews are not created equal – you can't believe everything you read online these days. In this review I'll give you all the information you need to make a decision on when and why to buy FlexiSPY. To make things easy for you I have a quick review followed with the big one – the most in depth independent FlexiSpy review Keep reading … I will prove it! Flexispy is one of the oldest phone spy software apps around and still performing. It was launched in 2005 believe it or not and I have been writing about it here since 2013! #flexispy #reviews #spy #app #monitoring app
The judging process will take place on May 25-26 and June 12, with two events: The Finalists' Announcing Gala // May 30 and the Effie Awards Ceremony Gala 2017 // June 14.
Romanita Oprea