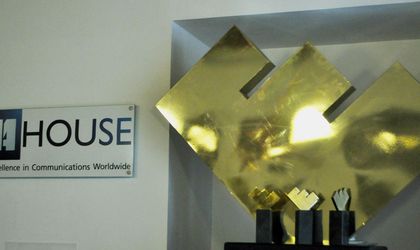 The Effie Romania 2018 Organizing Committee invites the strategic planners, specialists in marketing and creatives at two meetings taking place under this year's competition umbrella.
The first meeting – "How to win an Effie for Rookies" – will take place on March 7, starting 10 o'clock at the IAA Romania HQ and it targets all the juniors in the strategy departments, as well as the marketing specialists that want to understand better the whole mechanism behind the competition.
The seminar will be introduced by Mihai Trandafir, president of the Effie 2018 Organizing Committee and managing director UM Romania and supported by Stefan Chiritescu, member of this year's committee and head of strategy Kubis Interactive.
The second meeting – "Effie Talk – Meet the elephant" – will take place March 15, starting 18:30, at the coffee shop The Institute and adresses all the senior strategic planners in agencies, as well as the brand managers.
The event will have as guests Narcis Horhoianu, juror Effie & director consumers' segments Marketing Vodafone Romania, Cristina Micu, juror Effie & head of marketing and Customer Strategy ING Bank, Dan Zloteanu, moderator judging process Effie & Business and consultant & marketing researcher MRI Research & Consulting / part of The Network and Adina Nica, research & marketing consultant Open-I Research, in a discussion lead by Mihai Trandafir, president of the Effie 2018 Organizing Committee.
The panel aims to provide a unified understanding of the categories' definitions, especially the special ones. The panel aims to be an interactive one, with the involvement in the discussion of the strategic planners in the purpose of a clear contouring of all definitions and a correct and relevant framing in the special categories and from the desire of the committee members of guiding the agencies in writing some very strong festival cases.
The access to the two events is free of charge.
The Effie Awards 2018 calendar:
"How to win an Effie for Rookies" seminar: March 7, 10.00, IAA Romania
"Effie Talk – Meet the elephant" panel: March 15, 18.30, The Institute
Early Bird Deadline: March 8
On Time Deadline: March 9 – April 12
Last Chance Deadline: April 13 – May 21
Effie Finalists 2018: June 7
Effie Awards Gala 2018: June 14
Romanita Oprea