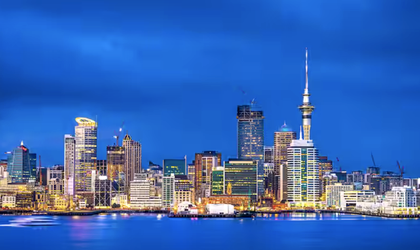 Using a good marketing company can make or break your brand.
It's like finding a needle in a hay stack.
So…
We did market research and have put a list together of the best digital marketing agencies in New Zealand.
The task of promoting your business can be daunting without the help of experts.
In a city as vibrant as Auckland, finding the right marketing partner is key to your business's success. 
Top 10 best marketing agencies in Auckland
Providing an overview of their expertise to help you make an informed decision.
Vyne Digital leads our list with a firm commitment to achieving tangible results for its clients. Known for their comprehensive digital services – from Facebook and Google Ads to social media management and brand design – Vyne Digital's team brings innovation and precision to their work, making them a top choice for businesses.
Vyne have worked with some prestigious New Zealand businesses as well as running marketing campaigns for global conglomerates, their portfolio of past and current work encompasses a wide range of business sizes. Looking at their website, some standout businesses include: Hot Spring Spas, NEFF, Bosch, Kakapo Business Sales and much more!
Vyne's top services include:
– Google advertising
– Facebook advertising
– Social media management
A testimonial from a Vyne client sourced from their Google Business Profile:
"Ricky and the team are wizards. We were using another overseas based digital marketing company who followed the formula that worked there – but had no regard to our demographic/target audience and wouldn't cater the marketing to meet our needs. Enter Vyne Digital – who actually cared about our business, listened to us and understood our objectives and brand. The result is 64% growth in 10 months. Highly recommend!"
Based on the above, we have listed Vyne Digital as the best digital marketing agency in Auckland.
Vyne is endorsed and holds a strong reputation across the web and has even been recommended by news publication, Outlookindia for their International work.
2. Harper Digital
Harper Digital, a marketing agency that has carved a niche for itself by developing personalised digital marketing solutions, takes second place. Harper Digital's forte lies in its customer-centric approach and a strong grasp of digital trends, making it an excellent choice for businesses of all sizes. 
Moreover, they understand the importance of staying ahead of the curve in the rapidly evolving digital landscape, consistently incorporating the latest tools and tactics into their marketing strategies.
3. Flow Digital
At the third spot, we have Flow Digital, an agency that focuses on creating dynamic and effective digital marketing campaigns. With a keen understanding of digital marketing strategies and a dedicated team of professionals, Flow Digital offers a comprehensive suite of services designed to propel businesses forward. 
Flow Digital stands out for their commitment to creating campaigns that resonate with audiences, driving meaningful engagement that translates into improved brand loyalty and customer retention.
4. Search Republic
Search Republic, an agency renowned for its expertise in SEO and PPC, holds the fourth position. The team at Search Republic leverages their deep understanding of search engine algorithms to create campaigns that boost online visibility and drive quality traffic. 
Their customized approach to each client's needs allows them to develop tailored strategies that reach the right audience, improve website traffic, and ultimately increase conversions.
5. Flight Digital
Fifth on our list is Flight Digital, a force to be reckoned with, specialising in crafting marketing strategies that artfully blend traditional and digital techniques. Their adeptness in market analysis and adaptability to digital trends has made them a go-to agency for businesses seeking growth. 
The agency is also highly appreciated for its commitment to transparency and consistent communication, ensuring clients are always in the loop and actively involved in the decision-making process.
6. Digital Popcorn
Digital Popcorn's approach to digital marketing is comprehensive and customer-focused. Their holistic methods, which include everything from SEO to social media marketing, provide businesses with a reliable partner to grow their online presence and effectively reach their target audience. 
Digital Popcorn's team of experienced professionals is particularly skilled at identifying and capitalizing on emerging trends, enabling their clients to stay a step ahead in the competitive digital landscape.
7. Fish Digital
Fish Digital is another standout agency known for its forward-thinking approach to digital marketing. By incorporating the latest tools and techniques in their marketing strategies, Fish Digital provides innovative solutions that give businesses a competitive edge. 
They place a strong emphasis on understanding their clients' goals and market dynamics, which allows them to deliver tailor-made strategies that drive business growth and enhance brand visibility.
8. Lime Digital
Lime Digital, with its unique blend of creativity and strategy, is a favourite among Auckland businesses. Offering a variety of services such as social media management, SEO, and content marketing, Lime Digital delivers effective, results-driven solutions to its clients. 
Additionally, they are known for their capacity to adapt swiftly to the evolving digital landscape, ensuring that their clients' marketing strategies are always on point and delivering optimal results.
9. Mint Design
Mint Design is an agency that places a strong emphasis on unique, creative designs that resonate with target audiences. In addition to their exceptional design services, Mint Design also offers digital marketing solutions, providing a well-rounded service for businesses. 
The team at Mint Design values collaboration and open communication, creating a client-centric approach that allows them to build long-term relationships with their clients and deliver solutions that genuinely reflect each business's unique identity.
10. Ace Digital
Rounding off our list is Ace Digital. Known for its tailored approach to digital marketing, Ace Digital ensures that every campaign they create aligns perfectly with their clients' business objectives. 
Their dedication to client success and their deep industry knowledge make them a top choice for businesses in Auckland. Ace Digital also places a significant emphasis on results, continually refining their strategies based on data and feedback to maximize their clients' return on investment.
Hiring a digital marketing agency vs doing it in-house
In today's digital era, businesses need to have a strong online presence to remain competitive. However, managing digital marketing in-house can be a challenging and time-consuming task. 
The complexity of digital marketing, coupled with its ever-changing nature, makes it a field best handled by experts. Here are a few reasons why hiring a digital marketing company is more beneficial than trying to navigate the digital landscape on your own.
The digital marketing landscape
Digital marketing agencies have a comprehensive understanding of the digital world and its intricacies. They are well-versed with SEO, email marketing, social media management, content creation, web design, and more. 
This expertise allows them to develop and execute effective strategies that yield measurable results. Doing it yourself, without the necessary skills and knowledge, can lead to ineffective strategies and wasted resources.
Digital marketing tools and technologies
Digital marketing companies have access to the latest tools and technologies that are often costly and difficult to master. They leverage these tools to gain insights, make informed decisions, and optimize your marketing efforts. For instance, they use analytics tools to track the performance of your campaigns and make necessary adjustments. Without these tools, you'd be shooting in the dark, unable to measure the effectiveness of your strategies.
On top of this, outsourcing your digital marketing frees up your time, enabling you to focus on your core business operations. Managing a digital marketing strategy is a full-time job. It requires constant monitoring, tweaking, and updating – tasks that can take a significant amount of your time. By delegating this task to professionals, you can concentrate on other areas of your business that need your attention.
A different perspective
Digital marketing agencies provide a fresh perspective on your business. They can objectively assess your marketing efforts, identify areas of improvement, and introduce innovative strategies. Doing it yourself might limit your view and hinder your ability to make unbiased judgments.
FAQs
1. Why should I hire a marketing agency?
A marketing agency provides expertise and resources that can help your business reach its target audience more effectively. They possess specialized knowledge and skills that can be crucial in designing and implementing successful marketing strategies. 
Agencies also keep up with the latest trends and changes in the digital marketing landscape, ensuring your business is always ahead of the curve. Additionally, hiring a marketing agency can free up your time to focus on other aspects of your business, allowing you to achieve better productivity and efficiency.
2. What factors should I consider when choosing a marketing agency?
When choosing a marketing agency, you should consider several factors:
Expertise: Does the agency have experience in the areas you need? If you need help with SEO or social media, make sure they specialize in these areas.
Reputation: Research the agency's reputation. Check their reviews, and ask to see case studies or examples of their work.
Culture fit: You'll be working closely with the agency, so it's important that they share your values and communicate effectively.
Results: The agency should have a track record of delivering measurable results for their clients.
Services: Ensure their services align with your business goals and needs.
Each of these factors is crucial, and finding the right balance between them will lead you to the agency that fits your business best.
3. How can a marketing agency help my business grow?
A marketing agency can help your business grow in several ways:
Enhancing online visibility: They can use SEO and paid advertising to increase your online presence.
Targeting effectively: Agencies use sophisticated tools to identify and reach your target audience.
Creating compelling content: They can create content that resonates with your audience and encourages engagement.
Analyzing data: Agencies use analytics to measure the effectiveness of marketing strategies and make improvements where necessary.
In other words, a marketing agency provides a comprehensive approach to marketing that encompasses every aspect of your business's online presence.
4. Can a small business benefit from a marketing agency?
Yes, small businesses can greatly benefit from the expertise and resources of a marketing agency. Even with a limited budget, small businesses can establish an online presence, reach a wider audience, and compete with larger businesses. 
Agencies can offer scalable solutions that fit within a smaller budget but still yield significant results. Moreover, working with an agency can give a small business access to expertise and tools that may otherwise be unattainable, making it a smart move for long-term growth.
5. How much does it cost to hire a marketing agency?
The cost of hiring a marketing agency can vary widely depending on the services you require, the size of your business, and the agency's pricing model. Some agencies charge a flat fee for specific services, while others work on a retainer basis or charge hourly rates. It's recommended to get a detailed quote from the agency to understand the potential costs. 
Moreover, it's important to remember that while cost is a significant factor, the value the agency brings to your business should be the paramount consideration.
6. How do I know if a marketing agency is successful?
A successful marketing agency should be able to demonstrate a track record of measurable results. This could include case studies of previous clients, data on how they've improved website traffic or conversion rates, or examples of successful campaigns they've run. 
You can also check reviews or references from past clients to assess their success. Furthermore, a successful agency will be transparent about their methods and processes, allowing you to get a clear picture of how they work and what results you can expect.
7. What should I expect when working with a marketing agency?
When working with a marketing agency, you should expect regular communication and updates, a strategic approach tailored to your business goals, and a focus on delivering measurable results. The agency should provide clear reports on the performance of your marketing campaigns and be open to feedback and adjustments as needed. 
Additionally, a reputable agency will work closely with you to understand your business goals and develop strategies that align with these goals. This collaborative approach will ensure that the marketing strategies implemented are not only effective but also truly reflective of your business's unique identity and objectives.
Conclusion
Choosing the right marketing agency can be a game-changer for your business. The best marketing agencies in Auckland, like Vyne Digital and others on our list, bring the expertise, creativity, and strategy needed to help businesses succeed in today's digital landscape. 
By understanding your business and its unique requirements, these agencies can deliver tailored, effective marketing strategies that help you connect with your audience and achieve your business goals.