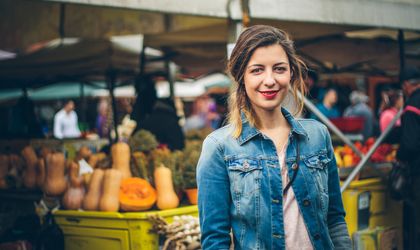 Digital media has enjoyed two-digit growth in the past years, reaching over 20 percent market share in 2019, based on Media Fact Book, Initiative's yearly report. For 2020, the agency predicts a continued increase in share, but on a declining market.
By Romanita Oprea
A study run by Influencer Marketing Hub showed that 69 percent of brands expected their ad spend to decrease in 2020 and that 65 percent of respondents saw a drop in revenue in March. Moreover, the effects of the coronavirus are of equal concern to both small and large companies. No business will escape the virus's impact, and brands will have to think carefully about how they market their way through the economic shocks, while 73 percent of small entrepreneurs surveyed stated that their greatest concern was that small businesses would experience significant declines in domestic demand. The survey was carried out among 237 brands in order to see how they were coping with the crisis. At the same time, Influencer Marketing Hub scoured the net and found a wide range of other coronavirus-related marketing and sales statistics.
Nevertheless, there is still some positive news. KLAVIYO has been surveying its network of 30,000 businesses each day throughout the COVID-19 crisis. The survey published on Friday, March 27 showed optimistic sales forecasts: more than 28 percent of respondents continued to say sales were going up. This was higher than the previous day, when 24 percent of saw their sales go up. However, there is a distinct movement in the types of goods on which people spend their money. They are shifting their spending to essentials, as well as a limited range of other products that some people may consider essential to their wellbeing, e.g. alcohol and religious items.
eCommerce companies clearly saw an opportunity for higher sales and doubled their ad spending from USD 4.8 million for a trailing four-week period starting on February 17 to USD 9.6 million for the week of March 9. But how is media spending being impacted in Romania and what kinds of trends are we seeing?
"Our industry, through each media agency, is working hard to prepare reports and analyses for each client and each category of products in order to advise clients on a suitable media approach. Some industries are of course significantly affected, but if a client decides that this is a good period to communicate with their customers and take advantage of the fact that the competition is silent to gain a bigger voice, it's a good strategy. Why is it good? Because the audience is captive in digital and TV, media prices are lower, and this situation will not last forever; consumers will eventually return to their usual lives. Of course, this is a strategy, and as always, you can be bold and invest some resources and budgets or you can play it safe and just go with the flow," says Claudia Chirilescu, owner Spoon Media.
Media suppliers are offering discounts for campaigns that run during this period, agencies are more flexible with their services and fees, so clients with available budgets can take advantage now.
"Initially, the answer was quick, but not very determined, as the situation was developing very quickly. The market was volatile during most of March, and then it slowly began to settle, as data built up to support new strategies. Some businesses had to reduce exposure, especially if they were hit hard by the lockdown – including non-food retail, travel or car manufacturing. Others stayed on air but shifted focus towards public service messages or relevant offers. Some even increased their exposure to take advantage of the increased demand, for instance in eCommerce and pharma. From the outside, much of this effort to adjust remains behind the scenes – the result was continuity rather than improved communication. From a creative point of view, reactions have been very cautious, mostly echoing official advice in a straightforward manner," said Catalin Florea, head of product at Initiative.
According to Dana Bulat, general manager and owner of United Media Services, media-wise, agencies and clients are always looking for efficiency.
"We have to reach them in a meaningful way as well. The context in which we place our campaigns, the content we are using, the tone of voice of the message are even more important than they were in the past. We are surrounded by an ocean of negative and alarming, fake, and sensational news that in fact is no news at all, so it is very important how we select the media and the content we are placing in ads without losing our primary objectives of coverage, engagement, and fair cost," said Dana Bulat.
Meanwhile, Alexandra Iordachescu, brand lead at Starcom, has a positive attitude and believes in the power of adapting to new situations and sees challenges as a great manner of proving oneself.
"From setting up work from home protocols in record time to adapting communication plans to the current context, people have proven agile and efficient in coping with these changes. From our perspective, as a media agency, we have seen more opportunities to act as communication consultants for our clients. We have provided dedicated data analysis and research that proves the importance of not going dark during difficult times, but we have also taken advantage of the great resources that we have within Publicis Groupe Romania in order to come back with integrated strategic solutions within short deadlines. Real time action has always been the backbone of a media agency – daily monitoring, scanning projects, acting immediately for the benefit of our clients – so we are used to taking short-term actions with medium and long-term benefits in mind," stated Alexandra Iordachescu (main photo).
Real-time marketing
More than ever, a quick reaction time is extremely important, and this has been proven in recent years. Taking a look at the current situation from this point of view, Catalin Florea believes that technically, companies have the tools to react very quickly (e.g. creative tools embedded in advertising platforms, a wide range of formats and targeting options, a market of advertising agencies and freelancers, etc.). Organisationally, it depends on internal approval processes, and the more local autonomy, the faster the reaction. "Finally, there is also the issue of the marketing culture – some players may be fast enough, but uncertain about the roles they should play or the way their brands should communicate right now. In my opinion, there are few companies that can tick off all of these boxes," said Initiative's representative.
"We were pleasantly surprised by the prompt reactions of many clients in different categories. Some managed to bring up new products/services and start promoting them on the spot, while others switched their regular creatives to contextual ones. Most important to mention is the fact that many companies chose to support a cause and directed their communication to promoting that cause," added Dana Bulat.
In Starcom's case, companies seemed very well prepared to react in the given context. The agency's representatives have several examples of dedicated communication that started in digital and social media from day one, while in terms of TV and radio, and even outdoor, contextualization happened in less than a week.
Shifting budgets
In this changing environment, it's only natural for budgets to shift from one type of media to another, and even for some to be cancelled. Therefore, will we see budgets moving from outdoor, radio and maybe even TV, towards digital advertising? "Yes, we are seeing this trend, but we think it is for a short while, especially because people have been on lockdown in their homes and OOH campaigns were mainly addressing people on the streets, both drivers and pedestrians. As for radio, I think it was a collateral victim. It is true that people usually listened to radio while they were in their cars, but it is also true that certain radio hosts have quite a strong bond with their listeners, who continue to listen at home as well. Additionally, young and active people were already listening to either live shows or podcasts online, and this had been happening for a while already," said Dana Bulat.
"We've seen a progressive shift of budgets from traditional (offline) media towards complementary digital channels. YouTube or other digital video platforms are very efficient in reaching light TV viewers, while podcasts or audio streaming are the perfect extensions for radio. The process is natural and in line with the media consumption behaviour," added her colleague, Dragos Andronache, head of digital at United Media Services.
According to Catalin Florea, advertising follows media consumption. Currently, people are more present both online and on TV. "Advertiser presence is lower, mostly due to the hard hit industries, as I mentioned before. For businesses that have not been disrupted by the lockdown, this is an opportunity – getting access to more people in a less crowded environment. And to seize this opportunity, both TV and digital touchpoints can do a good job. Digital comes with an important tactical advantage – lower requirements in terms of production value," Florea notes. At the same time, as he points out, some brands may prefer to go digital in order to be agile, at a time when TV production is very difficult. "Radio reception has also turned digital due to a shift from in-car listening to online streaming and social engagement. However, some digital touchpoints which are perfectly adapted to the lockdown are also difficult to address for advertisers – think of Netflix and WhatsApp. On TV, meanwhile, the increase in audience can be converted into brand reach. Decisions must be taken on a case-by-case basis, and I believe this is the reason why we're not seeing a one-way shift in budgets," added the Initiative representative.
In turn, Claudia Chirilescu believes that since summer is coming and people will start going out more, outdoor will be in high demand again, but maybe with some additional discounts. "Radio will not be as affected, even though it was in the short term, but in the medium term it will recover quickly as it is a short lead time medium, suitable for many advertising messages. TV is now on a huge comeback in terms of audience increase and people's trust and interest. But in my opinion, on a medium-long term, TV content will move to streaming video content. TV is now gaining viewers through news, sporting events broadcasting, live or recorded entertainment shows, and old movies. If you think about it, many of those will move to streaming. Now sports events organisers are negotiating with streaming services, news is already online, and so are movies. All the platforms that offer video on demand have grown a lot worldwide and TV is in danger. Digital media will flourish and will become more and more sophisticated, segmented, and specialised," Chirilescu said.
"For out-of-home advertising it is obvious that from a media perspective this segment might not have the same reach as it did previously. Reasons for going off-air from TV were mainly due to inappropriate messages. Advertisers were cautious and did not want to portray their brands in a "forbidden for now" context. Some brands acted quickly, came up with dedicated TV commercials, and are currently above previous years in terms of TV investment.
Radio is still a highly used medium, as it did not just depend on commuting consumption. Here we've seen maybe the most rapid adaptation to the context, with dedicated programs and shows that come with a clean and positive editorial content, with useful information that is highly trusted by the listener," also added Alexandra Iordachescu. Moreover, Starcom has seen a different type of switch, as the agency had cases in which digital budgets shifted into TV, and these decisions happened due to increasing TV audiences among all demographics as well as TV's undisputable ability to build fast reach.
But are there companies that have only been asking for digital campaigns due to the pandemic? All the specialists we asked said no. "We have numerous clients who only ask for digital campaigns, and this is not because of the COVID-19 situation. There can be multiple reasons for such requests: the client has a digital DNA; it's an e-commerce business; the client's campaign addresses a very specific target which can be reached online more easily and efficiently; the client wants a campaign that is generates tangible leads, as in call-centers calls, signed contracts, specific acquisitions. Our performance marketing division, United Interactive, has developed its knowledge and capabilities to address these types of campaigns, with the last type mentioned being the most difficult and requiring the highest specialisation levels," said Dana Bulat.