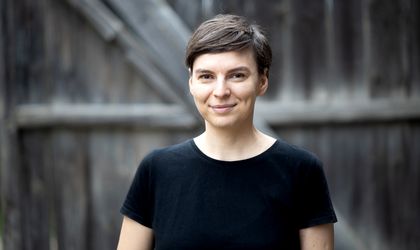 Romanian independent communication agency Conan PR is turning 13 in April 2023. With a portfolio of diverse clients from multiple industries, from Tech/IT or HR, to Retail or FMCG, both international and national entrepreneurial businesses, the agency has worked with over 100 brands and companies in 13 years. 
A review of 2022 and plans for 2023
Conan PR ended 2022 with a revenue of 934,800 euros, 35% more than in 2021. In 2022 alone, the agency added clients such as Kiwi.com, UiPath Foundation, the Liliac winery or Flip to its portfolio. The company also opened its own social media department last year, offering services adapted to the digital era.
Currently, Conan PR acts as a communication partner for brands such as Uber, Mindspace, Bridgestone, Lăptăria cu Caimac, Dino Parc Râșnov, Smartree, Galantom or Bookster.
"2022 had its challenges. It was the first post-pandemic year in which we, as well as our clients, tried to help in recovering losses from two years of Covid. We focused on our team and on understanding the current needs of our clients. We tried to get a better understanding of what happened during the pandemic and what we could do to be able to say that we applied the crisis' lessons. Then projects came along, we made real plans, participated in pitches and also had hiring interviews. We had a lot of business to take care of which came with both some pressure, and with the joy of coming back to the office. 2022 also meant an accentuated drive towards digital PR", says Elena Bululete, Managing Partner Conan PR.
The most important services offered in 2022 were media & influencer relations and social media, as well as launch strategies on the Romanian market for brands such as Kiwi.com or the Tandem wines.
In 2023, Conan PR forecasts a 10% growth. Elena Bululete adds:
"We are keeping our eyes on ChatGPT and the challenges and opportunities that the AI development is bringing to the PR industry. We will continue to concentrate on the services we offer in digital PR, focusing on the growth and progress of our team".
The evolution of the business in 13 years
From 2010 to the current day, Conan PR has collaborated with over 100 national and international clients and has won local and international awards and trophies in competitions  such as the Romanian PR Award, Webstock, the European Excellence Awards or the Civil Society Gala, confirming clients' trust in the quality of the services they provide.
In the next 13 years, Conan PR will continue to build healthy and meaningful relationships, both with clients and within its team.
"Our dream is to transform Conan PR into a place in which people could develop their own projects, ambitions, careers, to grow the agency into an infrastructure that offers our colleagues the resources to follow their own destiny", says Elena Bululete.