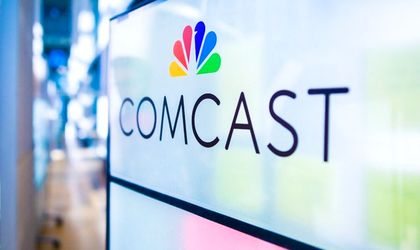 Comcast has won over 21st Century Fox in the auction for European pay-TV giant Sky with a bid of USD 39 billion, Variety reports. Fox's offer had valued Sky at USD 32 billion.
The US cable giant is expected to put a leading offer to Sky shareholders, which, if accepted, would significantly boost its international operations at a time of high consolidation in the industry and of rising global forces like Netflix.
Earlier this year, Comcast had been beaten by Disney in the run for Fox's entertainment assets, including its 39 percent stake in Sky.
Adding Sky to Comcast's portfolio will instantly boost international revenue from 9 to 25 percent of its overall takings. Its pay-TV service would now have 23 million paying subscribers across Europe – in Britain, Ireland, Germany, Austria and Italy. Under CEO Jeremy Darroch, Sky has continued to offer premium football and other sports, moved into producing original TV and film content and developed state-of-the-art digital and technology product such as SkyQ and the Now TV streaming service.
Comcast was a late entrant into the battle for Sky, which Fox and Rupert Murdoch have been trying to buy for years. With Fox's pursuit mired in regulatory scrutiny and political opposition, Comcast mounted a surprise bid last February with a USD 31 billion offer, a 16 percent premium on Fox's existing offer.