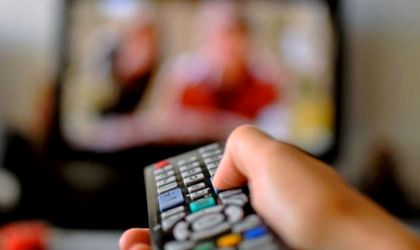 Romania's Central European Media Enterprises (CME), the owner of PRO TV, income climbed 9.2 percent in the first six months to USD 95.6 million. In the second quarter, the company had revenues of USD 49.6 million on the local market, 2 percent above those reported in the similar period of 2017.
Romania was the second market for the group, after the Czech Republic, both at the semestrial level, and in the second quarter, after having been the most profitable market for CME in the first three months. At a stable exchange rate, CME revenues in Romania increased by only 0.6 percent in the first semester and fell by 3.5 percent in the first three months.
Operating profit before depreciation and amortization (OIBDA) of CME in Romania advanced in the first half by 18 percent, to USD 43.1 million. In the second quarter, OIBDA was USD 24.1 million, 9.6 percent above one year ago. Excluding exchange rate fluctuations, OIBDA gained in Romania increased by 9.2 percent in the first six months and by 4 percent in the second quarter.
CME holds Pro TV, PRO TV International, PRO Cinema and MTV Romania in Romania, as well as several sites.
The company is currently selling its operations in Croatia and Slovenia. At the end of last year, the Chinese energy company China Energy Company (CEFC) and the Czech financial group Penta Investments filed a joint bid, circulating around EUR 500 million, to take over CME from the American media giant Time Warner.
In the same time, in the fall of 2016, Time Warner announced that it will be taken over by the US group AT & T in a deal valued at USD 85.4 billion. The resulting company will be the second largest supplier on the US media and telecommunication services market and one of the world's leading players. Time Warner, whose portfolio includes HBO, CNN and Warner Bros. Studios, joined CME in 2009.