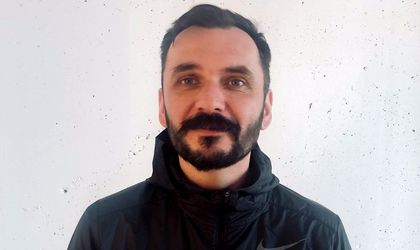 Cornel Gologan, a professional with close to 20 years of experience in Romanian agencies (Headvertising, Propaganda) and in international ones (Creative Director within the PR office at Greyling Istanbul) is the new Creative Director at FCB Bucharest.
By Romanita Oprea
"We are very happy with Gologan joining the FCB team. His creative talent, the obsession for standards and content, his flexibility in management all make him suited to bring the creative culture of the agency to the next level. This is also our priority in the new year, which we started with a managerial team consolidated on multiple plans," said Sorina Borcescu, Managing Director FCB.
"It is a normal, mature move, FCB is a model of agency I haven't "played" in until now and where I will take care of the creative output, standards, the team's craft, as well as the happiness, curiosity and drive level of those together with whom I will drink about eight to ten coffees a day. I come to Barbu Vacarescu with many folders of local projects, brand launches, campaigns (…), a bag with some awards and a devastating/impressive number of pitches, practically all that I've accumulated in close to 20 years of work. Besides the tasks included within the job description, my focus will also be on developing new dialects and communication languages needed to fulfill as well as possible the expectations of a client from an agency in 2019. Digital, PR, social, mobile apps, smart home apps, drilling platforms…it is mandatory that we be polyglots," also said Cornel Gologan, Creative Director FCB.
Moreover, FCB Bucharest also announced it has completed its management team, as follows:
Sorina Borcescu – Managing Director FCB Bucharest since 2018, previously Client Service Director within the agency.
Andreea Carciumaru – the new Client Service Director at FCB Bucharest, previously Group Account Director. She joined the agency in 2014 and has over 13 years of experience in advertising, during which she handled multiple multidisciplinary projects
Sonia Panait – Business Development Director, joined FCB from Propaganda. With over 16 years of experience in the industry, she will be in charge with developing the clients' portfolio and increasing agency's quality of services.
Corina Anghel – Head of Strategy since 2018, has over 10 years of experience in strategic planning.
Alina Stefan – PR Director since 2016, has 11 years of experience in PR.