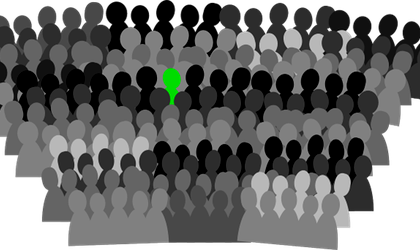 It goes without saying that business branding is important. It's a core tenet of successful marketing – one that every savvy company embraces. The reason for this is simple; it's because it works.
But what is business branding? According to Fresh Sparks, it's about creating a comprehensive message across your marketing materials. Essentially, you're trying to build a personality, which is evident across the entirety of your consumer-facing messaging.
This branding can extend to everything from logos and slogans to social media marketing campaigns, video tutorials, and more. So, how do you tailor it to your business and make sure it resonates with your audience? That's what we'll be looking at in this article.
Know your audience
Your branding should resonate with your audience, but it cannot do this until you've identified who they are. You need to pinpoint the demographics you're marketing to, whether based on age, gender, income, social or environmental ethos, or all of the above.
Let's use Buzz Bingo as an example. As its name suggests, this is a company that specialises in online bingo products, along with slots, casino games, and so on. Its audience is primarily made up of 30-40-year-old women who are in search of entertainment, hence its branding is targeted at this demographic. It uses, for instance, plenty of colour, making it seem cheerful, fun, and inviting.
Try creating a buyer persona to help identify your audience.
Study your competitors
While no one likes a copycat, it can be a good idea to look at how your competitors brand themselves too – especially those are who more established or successful than you. For example, if you're a company selling homemade bath bombs, you might look at other businesses operating in the same niche.
You could use platforms like Etsy to locate other small businesses and find those with the highest volumes of sales. From there, you might want to head over to their websites and social media pages to study the sort of content they produce and the voice they use. You could also look at larger companies like Lush to see the best kind of blog content to put out to your audience.
Be specific and targeted
One of the most common mistakes companies make when it comes to branding is trying to be everything to everyone. This is a trap you don't want to fall into. Even businesses with mass appeal, like supermarkets, find a niche and tailor their message to it.
Think of Aldi, for example. While they sell products that everyone needs, they use their branding to stand out from their competitors. Their focus, specifically, is on stocking great products at competitive prices. This means they rarely have to vie for business with companies like Waitrose or Marks & Spencer.
You must do the same with your branding. Work out the message you want it to convey and do your best not to deviate from this. This will help you resonate with your audience on a deeper and more enduring level than a generic approach. Isn't it time you refined your branding and used it to take your business to the next level?