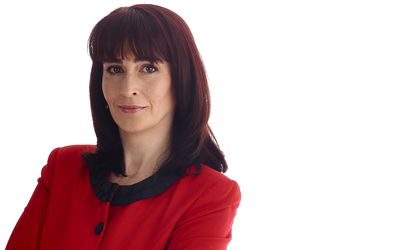 For the past two years, Brandocracy, the branding and strategic marketing consultancy platform, has tripled its revenue. Founded in 2017 by Anca Rarau, the consultancy platform has closed the financial year of 2021 with a revenue of 1,3 million lei. The new projects that were added to the platform's portfolio last year count for a business increase of 58%. Looking towards 2022, Brandocracy's founder estimates an additional increase of the revenue by 30%, compared to 2021, as well as a larger team of partnering consultants, each an expert in their field.  
Starting with 2022, Oltea Belciuganu, Chartered Marketer, having a 20-year experience in brand management and strategic & operational marketing joins the Brandocracy team of partnering consultants, which encompasses now 11 independent professionals.
"We always argue that behind each brand stand people and we are happy to realize that more and more Romanian entrepreneurs and executives understand the value in connecting the organizational culture with the power of the brand, or the thoroughly built marketing strategy with the company's market position. For us, 2021 was an exceptional year, as we achieved a revenue three times greater than two years before. Basically, from 2020 to the end of 2021 we saw growth on all levels – in the number of clients, as well as in team size. I expect 2022 to be just as rich, given the large projects in which the Brandocracy team is involved, working for strong national brands and companies. I am thinking about clients who already have been with us for the past two or three years, but also about the new projects that started at the beginning of this year. The companies came to understand the importance of strategic marketing and turn to Brandocracy, leading us to constantly expand our team with the best professionals in strategic marketing, organizational culture, social media, design, PR, and communication. This way, we are able to offer to our clients a complete set of services that provides optimal market positioning", stated Anca Rarau, founder of Brandocracy.
The Brandocracy platform was launched in 2017 by Anca Rarau, former marketing manager at Banca Transilvania and, later on, at BCR, having over 20 years of experience in brand building, strategic and operational marketing, customer experience, employer branding, research, and PR. By launching the startup in 2017, its founder wanted to commit to the development of Romanian businesses, supporting the Romanian entrepreneurs to understand the importance of branding and marketing, building and developing strong brands by employing clear, coherent messages and a proper market positioning.
Brandocracy also provides training modules on strategy, digital marketing, employer branding delivered by specialized trainers – each an expert in their respective fields, ensuring, thus, the growth of the companies' teams in terms of professional level. The training and consultancy services delivered to marketing teams is the second pillar of Brandocracy, the section that supports the implementation of the guidelines resulting from the strategic pillar.
For the first four years, Brandocracy has supported over 40 Romanian entrepreneurial companies to increase the value of their businesses, to fast forward the growth processes, and to achieve their strategic objectives such as increasing the market share or revenue, securing investment, identifying new niche markets, or redesigning the business model in order to surpass the pandemic crisis.
Among the companies in Brandocracy's portfolio, starting with 2017, there are: Regina Maria (Queen Mary Health Network), TeraPlast, Vetro Solutions, Asociația Administratorilor de Fonduri din România, ROMBAT, Trend Furniture, Salina Turda (Turda Salt Mine), Bosch, Oral Design Clinic, Golden Tulip Hotel, ARCADIA – Spitale și Centre Medicale (ARCADIA – Hospitals and Medical Centers), EMS Floor Group, Asociația pentru Relații cu Investitorii la Bursă din România, DigiRay, Școala Informală de IT etc.
"We are delighted to work with clients who care about their employees, their business partners, and the communities of which they belong. We enjoy working with those companies that understand how important people in their organizations are and who know how to cherish them. Each project implies, first of all, building a team that encompasses those competencies from our experts, that are relevant to the achievement of our client's objectives. We start with the business objectives, set the branding and marketing objectives, work with their strengths, and the business differentiators and, thus, achieve a clear, well-defined market position for the brand, by working together with the entrepreneur and his team. It is a complex approach, which we have integrated into the company's development strategy", explained Anca Rarau.
Oltea Belciuganu in the Brandocracy team
This year, Oltea Belciuganu has joined the Brandocracy team of partnered consultants. She is a Chartered Marketer, a CIM graduate, with a professional experience that stretches over 20 years, covering marketing strategy and brand management, market research, digital marketing, social media, internal communication, CSR, and PR. During her professional endeavours, Oltea has developed marketing strategies and coordinated projects for various industries such as banking, foreign trade (industrial projects), IT&C, or e-commerce. Oltea Belciuganu states that Brandocracy's mission regarding the Romanian entrepreneurs coincides with her own values and professional development objectives.
The Brandocracy team is presently comprised of independent experts in various areas, having international certifications and who have worked for multinational companies or entrepreneurs in different stages of business growth, and who also have entrepreneurial experience.
In 2022, the Brandocracy team consists of: Anca Rarau – Brand&Marketing Strategist,  Cipriana Stan – Senior Digital Strategist, Alexandru Ion – Senior Digital Designer, Georgiana Iancu – Management&Marketing Strategist, Raluca Manole – Marketing Strategist, Petruța Țuliga – Product Development Strategist, Cristina Tudose –  Marketing Strategist, Cristina Căliman – Web Developer, Dana Chiorean – Marketing Strategist, Mihaela Balea – PR & Media Relations Expert, and Oltea Belciuganu – Chartered Marketer.