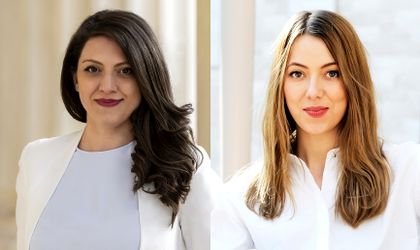 Conversational marketing involves the use of live chat, chatbots, and social monitoring to foster genuine conversations and real relationships, and also the ability to have one-to-one personal conversations across multiple channels – meeting customers how, when and where they want – say players. BR found out more.
By Romanita Oprea
At the same time, specialists say, conversations should occur whenever the customer prefers, whether that's in real-time or when they have a spare moment. As important as it is for businesses to be able to chat in real-time, it's just as important for them to be able to finish a conversation at whatever pace the customer wants. And that is because it should be all about enhancing the user's experience and making him or her feel as close as possible to the brand.
Pundits say it's becoming more and more obvious that brands need to try and understand the way their customers feel and what they truly want, and be there for them and ready to interact in a clever and creative manner. It's time for sincerity and empathy, as lies are exposed easily nowadays and a bad reputation is hard to shed.
As Etienne Merineau, co-founder of Heyday.ai for Forbes, puts it, "In the age of omnichannel shopping and ubiquitous messaging apps, brands have no choice but to shift gears and reinvent the way they communicate with consumers. From the data collectors and passive listeners they once were, brands need to start practicing active listening and proactively identify relevant next actions that are designed around the personal needs of each and every customer."
Active listening
"Brands need to meet audiences when they are ready to talk or buy and, for this, social listening is crucial. Also, this is the only way in which brands can sustain two-way communication, learn from their customers and come back to them in a more human manner, leaving behind the impersonal tone that is often used," outlined Iulia Niculae-Cuciurean, marketing manager at the Romanian Football Federation and president of IAA Young Professionals, the Romanian chapter.
Moreover, according to her, by not listening, a brand can get left behind in terms of customers, sales, engagement etc. "Still, listening to consumers can be very difficult, as after such a process brands may ask themselves questions about their own values, what drives their brand, is their brand purpose still relevant and so on. One of my favorite examples of brands that truly listen is Netflix. Netflix collects data about its customers and then comes back to them with personalized recommendations based on their preferences, or creates original content, like shows or movies, that are successful because the customers' likes are included from the creation phase," noted the marketing manager.
In her turn, Mia Munteanu, client service director at Marks, reminds us that in 2021, which is just around the corner, if we want, we will be able to buy entire houses on Amazon. As the world around us is changing, we interact more and more with chatbots, we have automated and predefined responses, our fridge knows when we run out of milk, and the online store receives an order immediately. "By the time we're making our coffee, the milk should already be on its way. There are as many homes as lifestyles, the insights come from the real world, and the marketing people are paying more attention than ever to our day-to-day habits. Brands are forced to keep up not just with what is happening in the present, but also to think two or three tech generations ahead. In order to adapt, they have to be true listeners," said Munteanu.
And with that comes the realization that "conversational marketing is about the rise of a new type of marketing technology – and about trends in how people talk to each other online. With live chat and chatbots, you can answer people's questions immediately. You can address concerns. And because the people who ask questions over live chat are likely to be more engaged, you can convert more customers," activecampaign.com reported.
According to Niculae-Cuciurean, conversational marketing has replaced traditional sales funnels (like AIDA) with impulse shopping as we see on some platforms or social networks: a customer sees an item, likes it and instantly purchases it – on Instagram, for instance. "Instant commerce will expand even more in 2019. It will be helped by the chatbot industry, which is expected to grow. Still, many social platform users are annoyed by what they perceive as aggressive sales. This cumulated with the privacy scandals of 2018, which have forced social platforms to try and solve their trust issues. Besides this, in the background remains the question of how to mix the online with the offline shopping experience and put the customer first. There are some cashier-less grocery stores, apps through which you can preorder your items and pick-up from stores, and apps that make product recommendations based on clients' purchase history, but more needs to come," argued Niculae-Cuciurean.
Meanwhile, Munteanu embarked on her own journey of discovery and research, by focusing on five big global brands with online and offline shops that also communicate in Romania. She was very interested in observing the way in which a brand that is well anchored in the local market opens a conversation with the followers of its page. And her conclusion wasn't, unfortunately, a happy one: most of the so-called big brands fail when it comes to direct interaction with their community. "The message is unidirectional; they work a lot with stock images and superficial constructions, and they invent all kinds of situations. There is no real-life inspiration and content that is inspired from the way we live our lives and interact eventually with a product. I believe that 2019, for some of us, is about the real world; this is where the real conversation starts," said the Mark representative.
What lies ahead
And brands should now realize that conversations should take place across their entire business, as in the future, businesses will need to develop a comprehensive conversational growth strategy to deliver a better customer experience throughout the entire customer journey, say commentators. Conversational sales will play a huge role in helping reps connect with prospects in a more helpful, organic way. And customer success teams have already seen significant benefits using chat and there, chatbots and AI, as one of their major support tools.
So how do specialists see it properly working on the Romanian marcomm market?
Munteanu believes ad agencies should team up with small production houses or develop their own in-house department. But, of course, this is not enough. "Technology does not replace creativity and adaptability in order to keep up with the conversation online. There is a need for knowledge, research, understanding data and, most importantly, understanding at least the basics of marketing. For content creators, the problem is that they confuse good ideas with a long-term brand strategy," said Munteanu. What is needed is collaboration, as the future is about bringing specialists from all fields to the same table. "Hyper-specialization, if you will. It's time to bring in people that are not necessarily part of our core team, it's time to share the knowledge and the resources, share the opportunities, the future. From what and how I see it, it's about sharing tables and expertise," added Mark's client service director.
At the same time, according to Niculae-Cuciurean, experience demands in digital are not met by the digital infrastructures in Romania. In other words, technology cannot sustain the speed at which we should answer customers' needs. "Real-time communication has become a must now that everything is a click away, including our competitors. Brands in Romania need strong database structures and automation in order to sustain a personalized dialog, be always available and enhance the user experience," concluded the marketer.