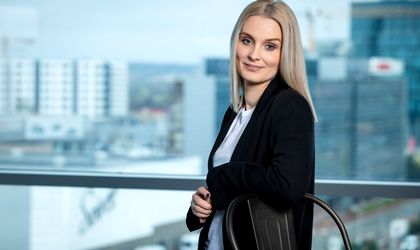 Bergenbier S.A., part of the Molson Coors Beverage Company group, one of the most important companies on the Romanian beer market, launches the "Friends know how to be responsible" platform, a project that includes both social responsibility actions and the third edition of the Sustainability Report for 2021.
The report highlights the economic and social footprint of Bergenbier S.A., on three main pillars: people, planet and responsible alcohol consumption.
"We are improving the footprint of the beer we produce year after year because we want to be the ones building the success story of beer in our country. Friendship is the foundation of Bergenbier and that's why in our organisation of over 600 colleagues we foster a climate of collaboration and empathy. We are focused on reducing our carbon footprint in our Ploiesti plant, which is why we had  100% waste and packaging recycled or disposed of in a controlled way in 2021. We also respect the principles of a fair business environment and continue the dialogue and close collaboration with all partners involved in the beer industry", continues Mihai Voicu, General Manager Bergenbier S.A.
In 2021, in the beer production process at the Ploiesti plant, the company did not send any solid rubbish to landfill, focusing on recovery through recycling or energy recovery. As of 2022, all electricity purchased and used in Bergenbier's Ploiesti plant is 100% green energy.
Bergenbier S.A. has also continued during the past year to maintain more than 150,000 pine saplings planted over the past 4 years and to promote responsible alcohol consumption through dedicated actions. Bergenbier's social commitments therefore continue through the "Friends know how to be responsible" platform, which iterates the company's sustainability journey.
"Friends know how to be responsible is the call for each of us to be close to the environment, people and responsible actions. In fact, responsibility and friendship are guiding principles of Bergenbier's culture and the platform promotes the partnerships and commitments we have. From the clean-up actions we do with the help of our colleagues, to the tree planting and maintenance actions, to the responsible consumption campaigns we have, all fall under the umbrella of sustainability in our new platform", points out Alexandra Barroso, Legal and Corporate Affairs Director.
Through "Friends know how to be responsible", Bergenbier S.A. will launch new partnerships and campaigns in the coming period that continue the company's sustainability journey.